If you're a fan of creamy, nutty, and indulgent desserts, you'll love this toasted butter pecan ice cream recipe. This classic flavor combination is given an extra depth of flavor with the toasty, buttery goodness of the pecans.
The creamy base is infused with the nutty flavor and aroma of toasted pecans, creating a rich and satisfying treat that's perfect for any occasion. Whether you're enjoying a scoop of this ice cream on its own or using it as a delicious topping for a warm slice of pie or cake, this recipe is sure to be a hit with anyone who loves a good dessert.
And the best part? It's easy to make at home with just a few simple ingredients and tools, so you can enjoy the deliciousness of toasted butter pecan ice cream anytime you want.
As an Amazon Associate I earn from qualifying purchases. The links below may be affiliate links. Please read my disclosure policy for more information.
Ingredients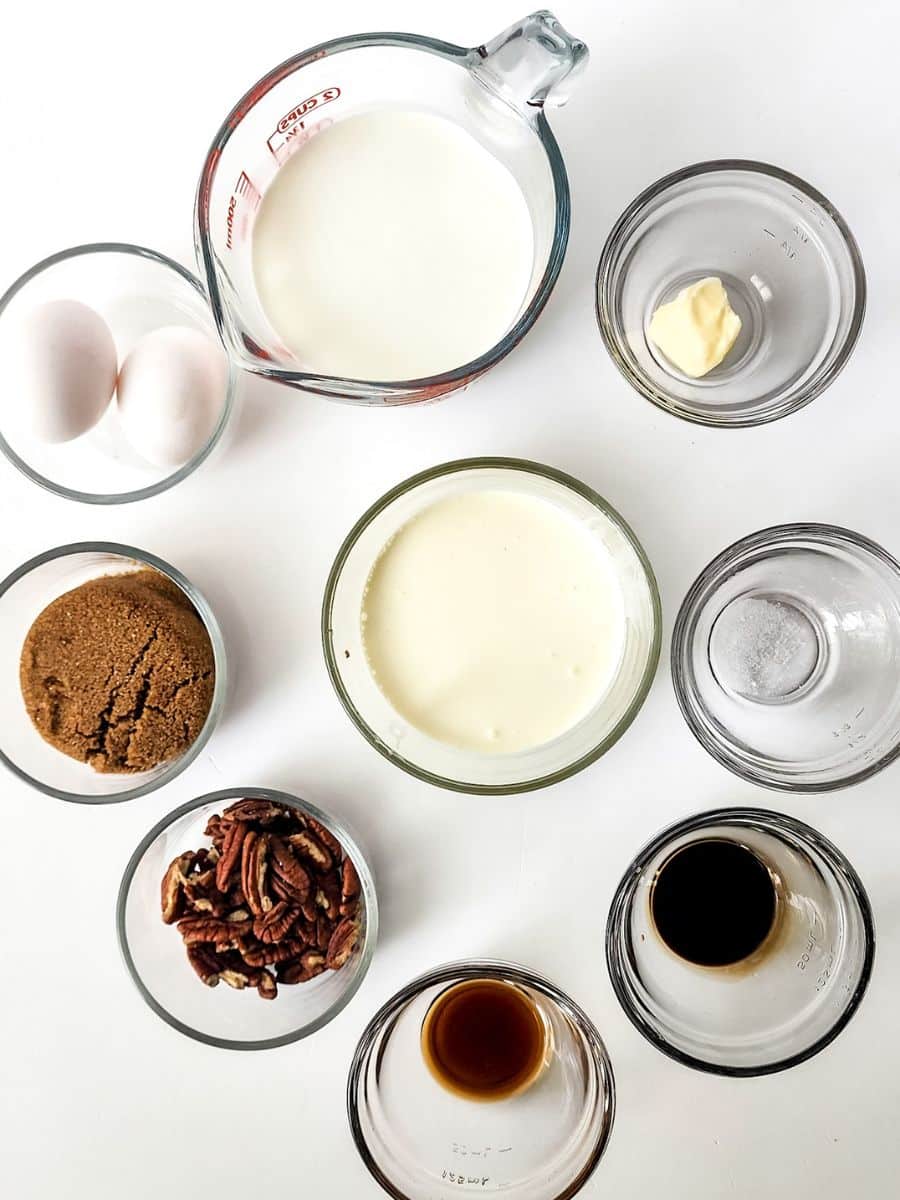 ½ cup chopped pecans
1 tablespoons butter
1 ½ cups half half
½ cup brown sugar
2 eggs, beaten
½ teaspoon vanilla extract
½ teaspoon maple extract
⅛ teaspoon salt
Times:
Prep Time: 15 minutes
Cook Time: 10-15 minutes
Idle Time: 8 hours
Yield: 2 cups Ice Cream
Equipment:
Loaf Pan
Directions:
In a pan, toast the pecans in butter for 5 minutes on medium heat until the butter starts to brown. Set the pecans aside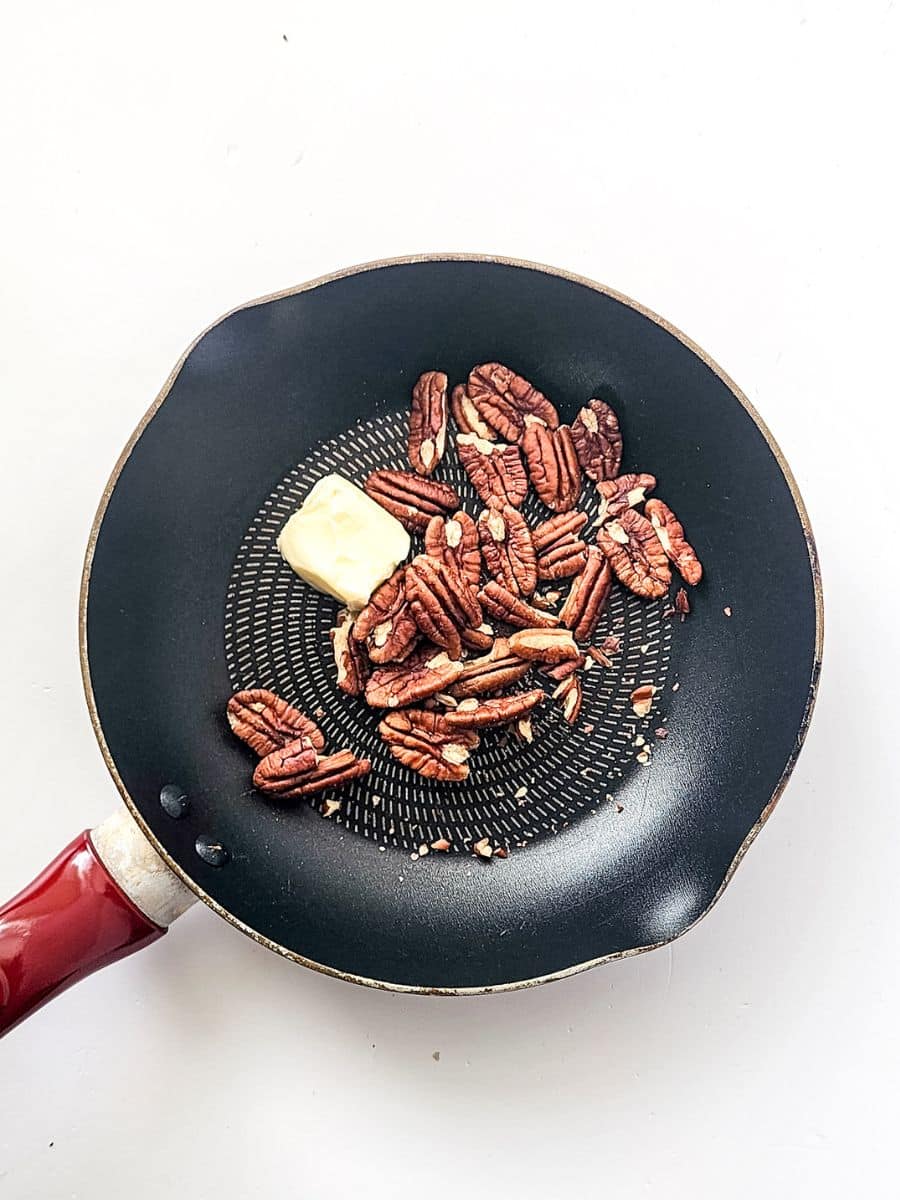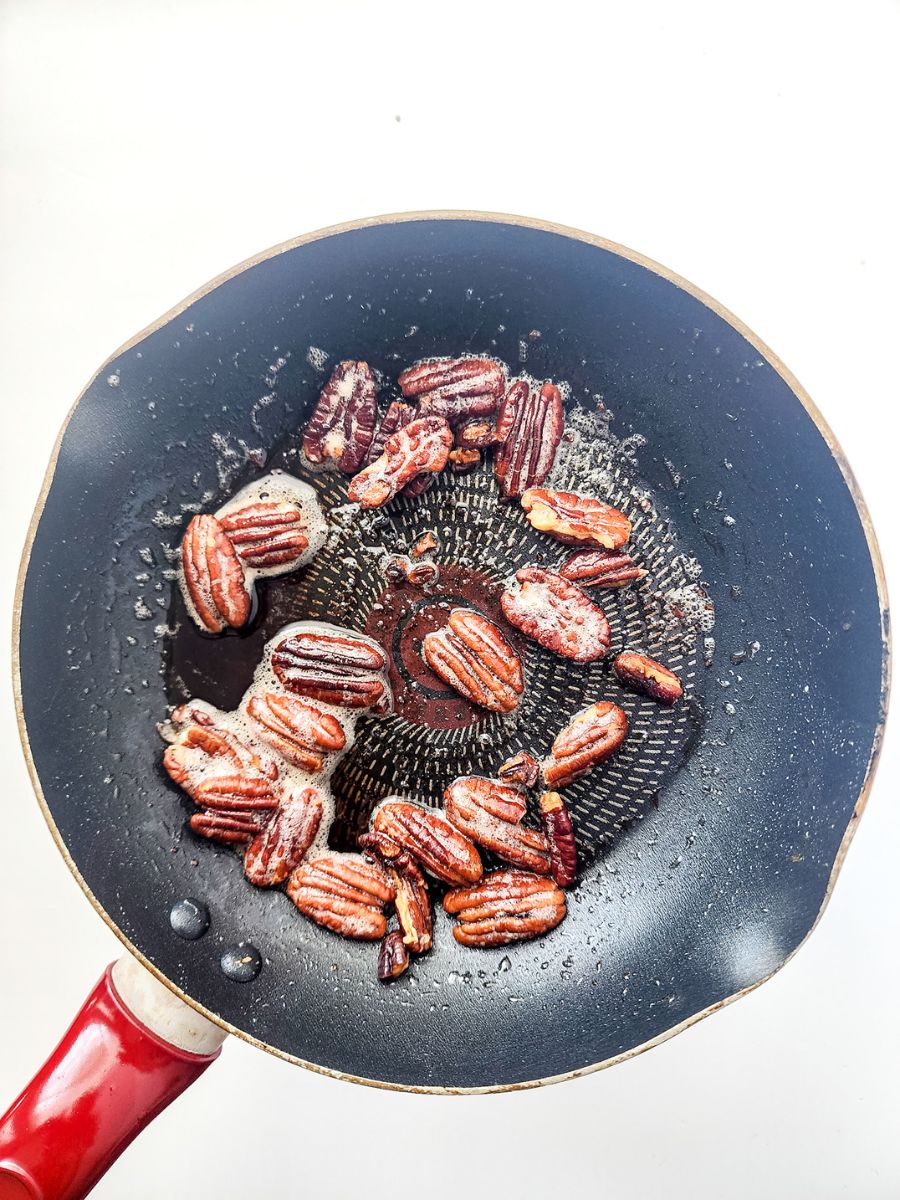 In a separate pot, add the half n half and brown sugar. Whisk together over medium heat until the mixture begins to steam.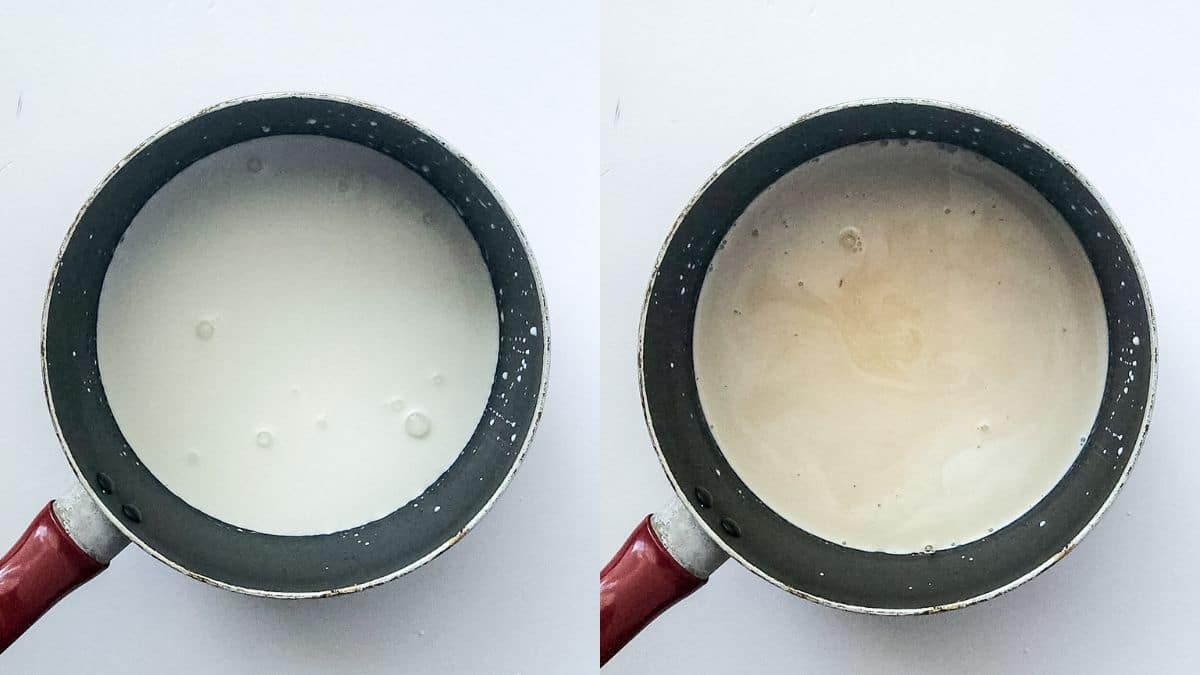 Take a ladle full of the warm milk and brown sugar mixture and add it to the eggs to temper them whisking together.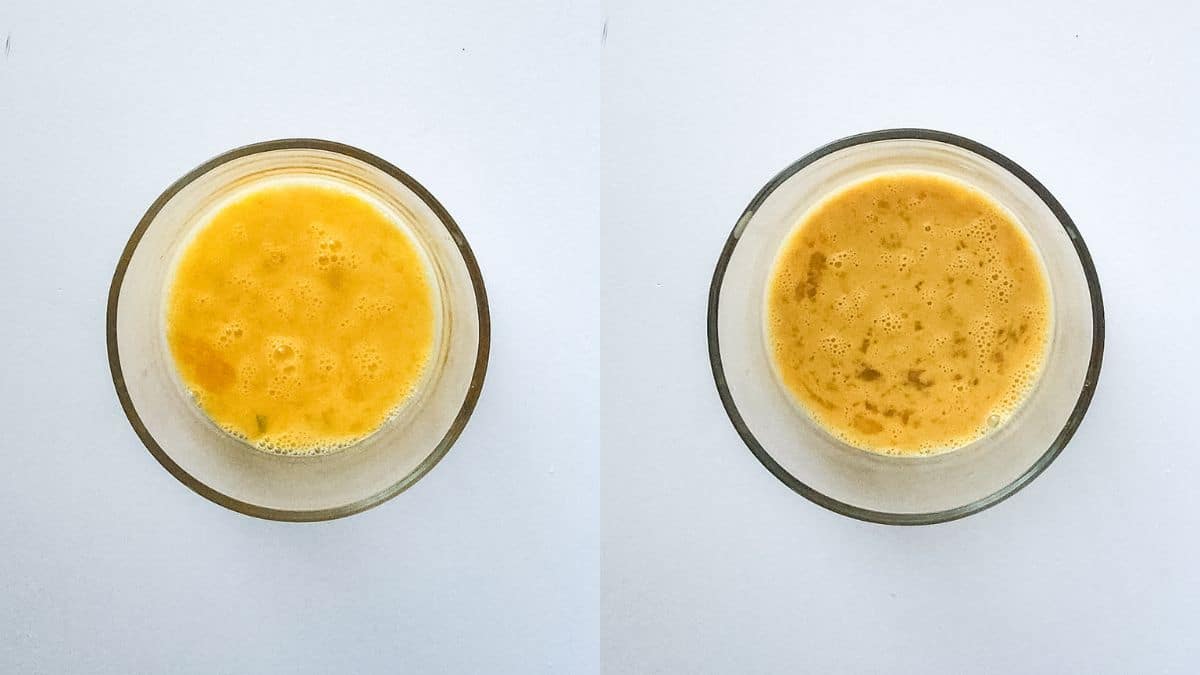 Then pour all the egg mixture back into the pot with the rest of the half n half while whisking constantly. Cook on the stove for another couple minutes.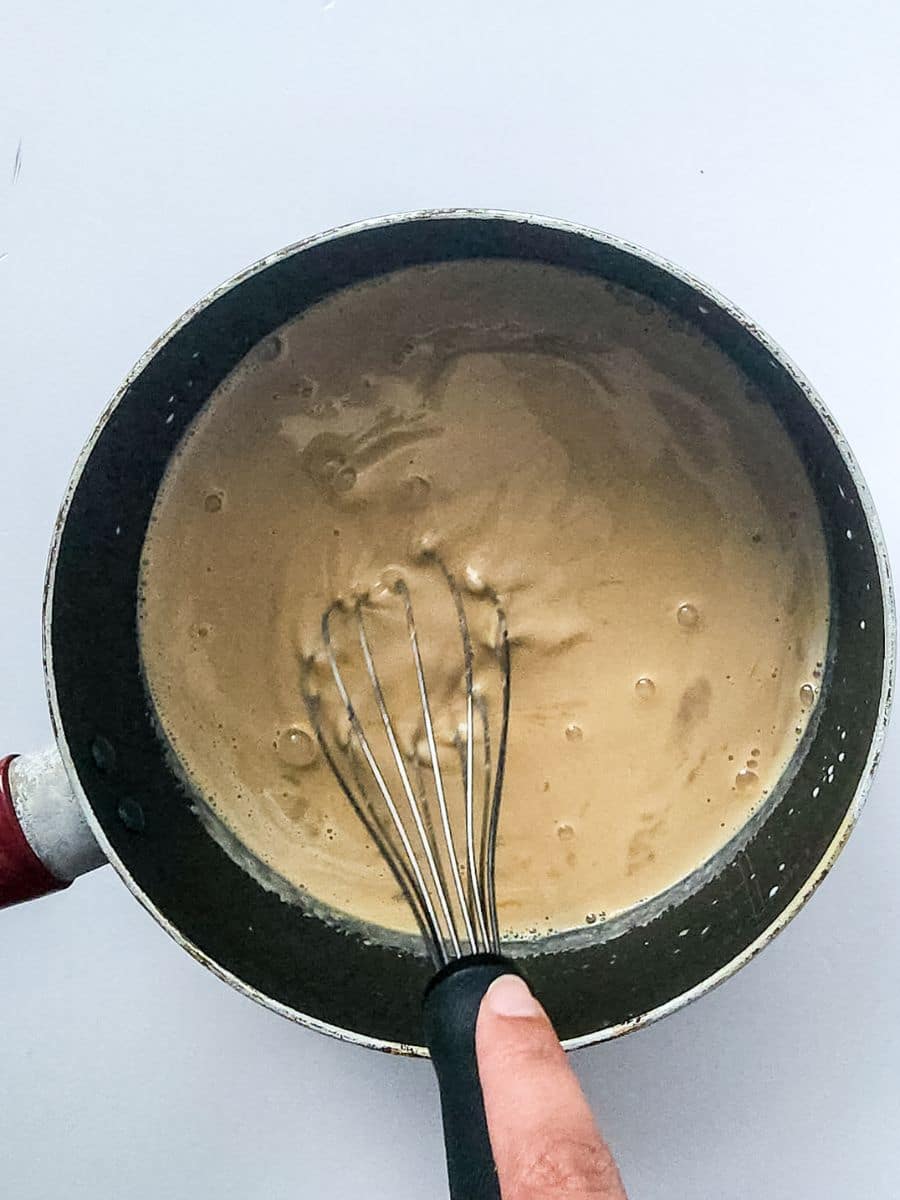 Fill a large bowl with an ice water bath. Place the pot into the ice water bath and begin whisking to cool down the custard. Add the heavy cream, vanilla and maple extracts and salt. Whisk together on top of the ice bath for another couple minutes.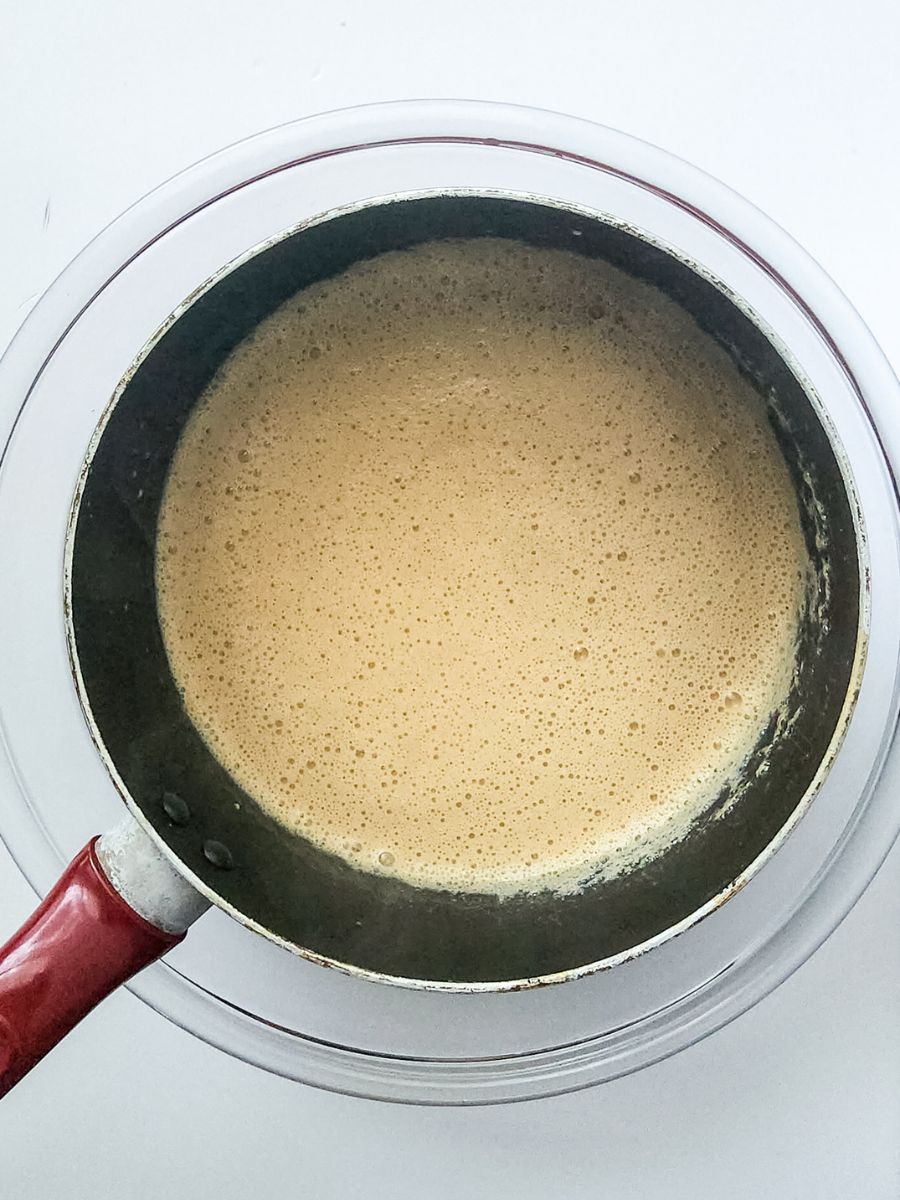 Pour the mixture into a bowl and cover with plastic. Refrigerate for 1 ½ to 2 hours.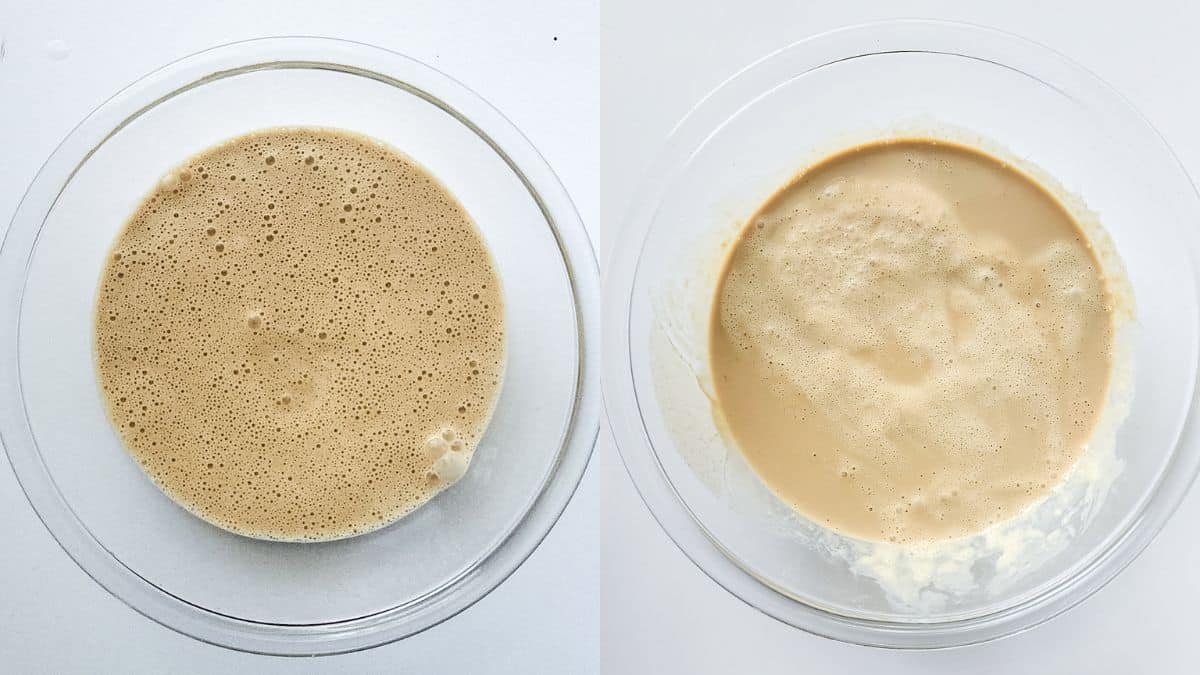 Once it has chilled, use a hand mixer to blend the custard for about 3 minutes. Add the pecans from earlier and mix in.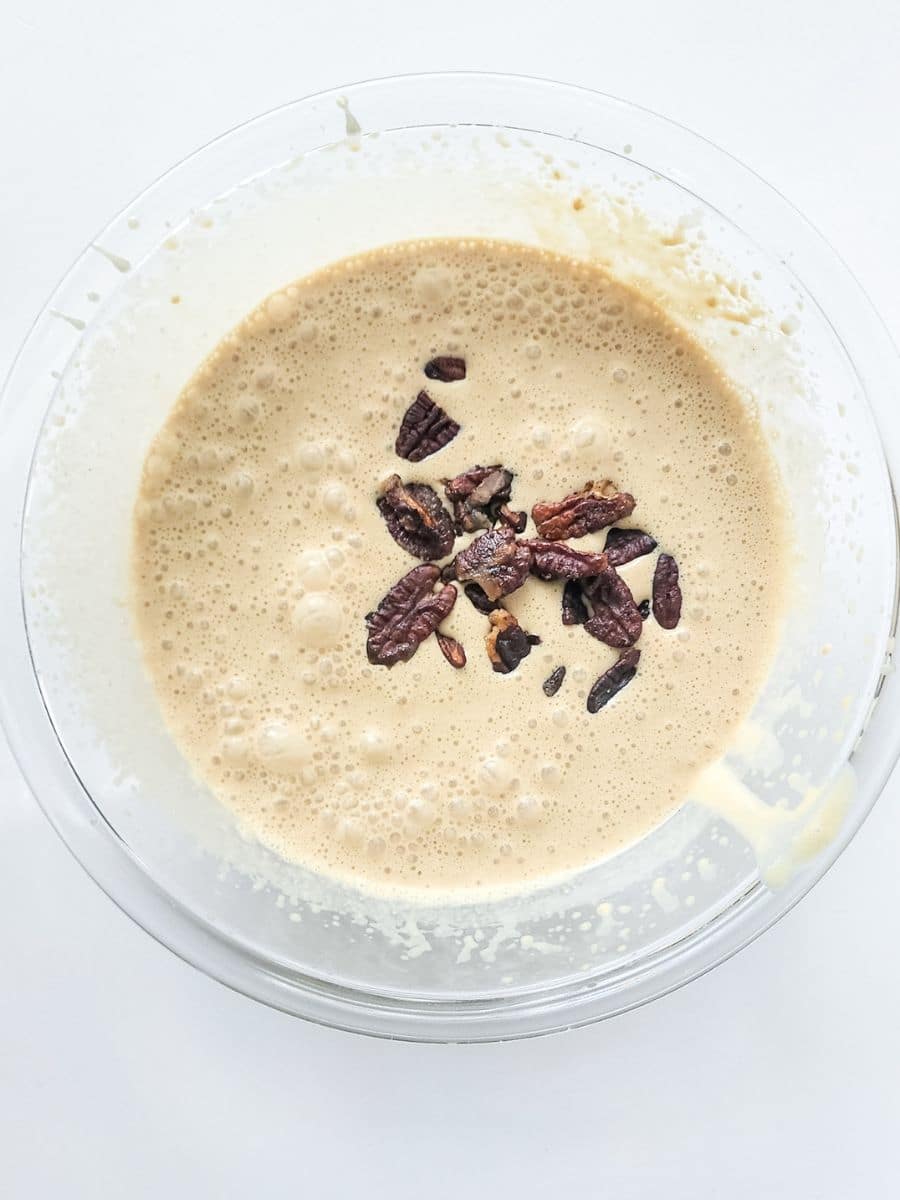 Pour the mixture into the loaf pan and freeze the ice cream overnight.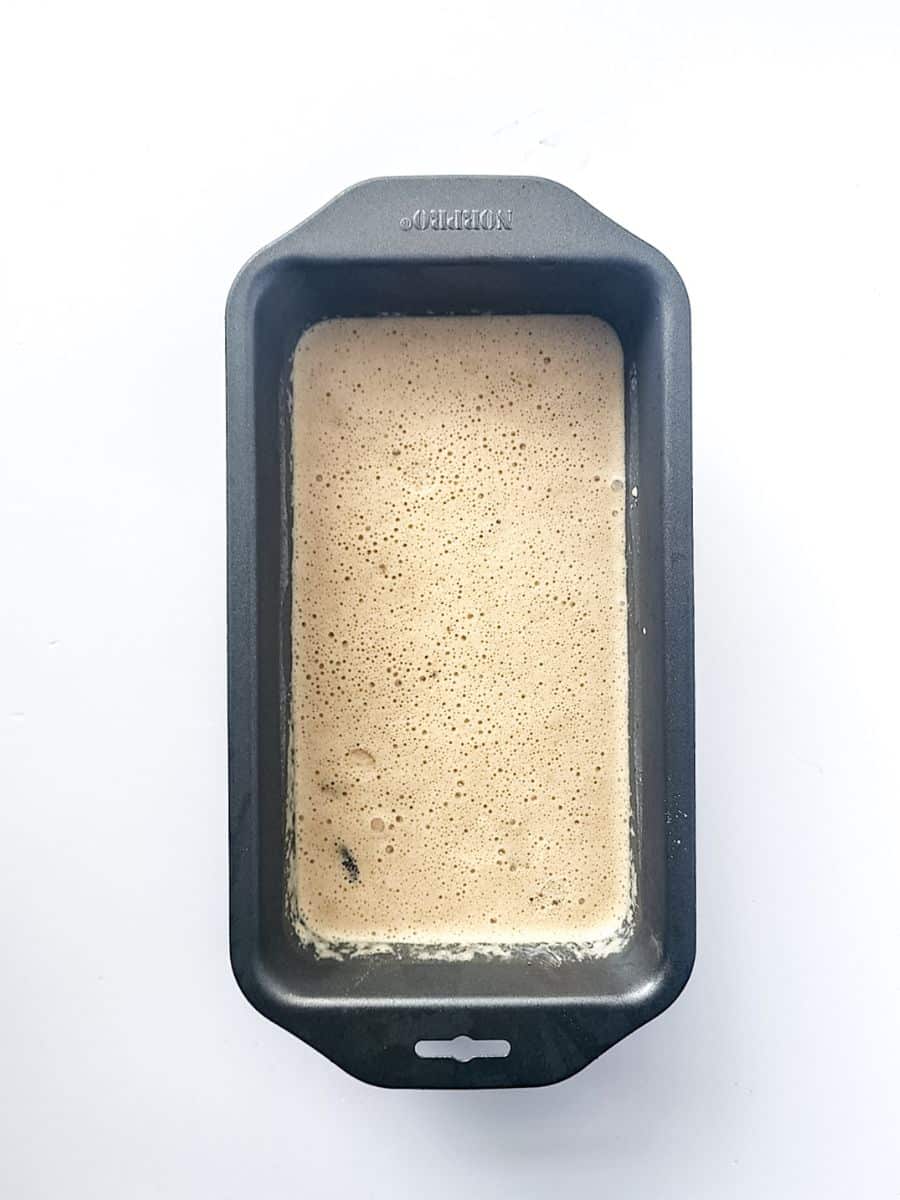 Serve the next day!