I can understand why new parents would not want to know the gender of their baby. The gender at birth is of no consequence to the little life you have created.
My partner and I chose to find out the gender of each of our children because we were excited to choose a name before they were born. You might want to paint everything blue or add little dresses to your registry.
Everyone has different reasons for wanting or not wanting to know.
As an Amazon Associate, I earn from qualifying purchases. The links below may be affiliate links. Please read my disclosure policy for more information.
Keeping your gender reveal private
If you do decide that you want to find out the birth gender of your new baby, you may choose to keep it a secret between you and your partner.
If you do not want a party but you want to find out with your partner in a special way, other than in the doctor's office, have the sonographer write down the gender and put it in an envelope. You can then give the envelope to someone else to create a reveal for you.
Here are some ideas for a private gender reveal between you and your partner.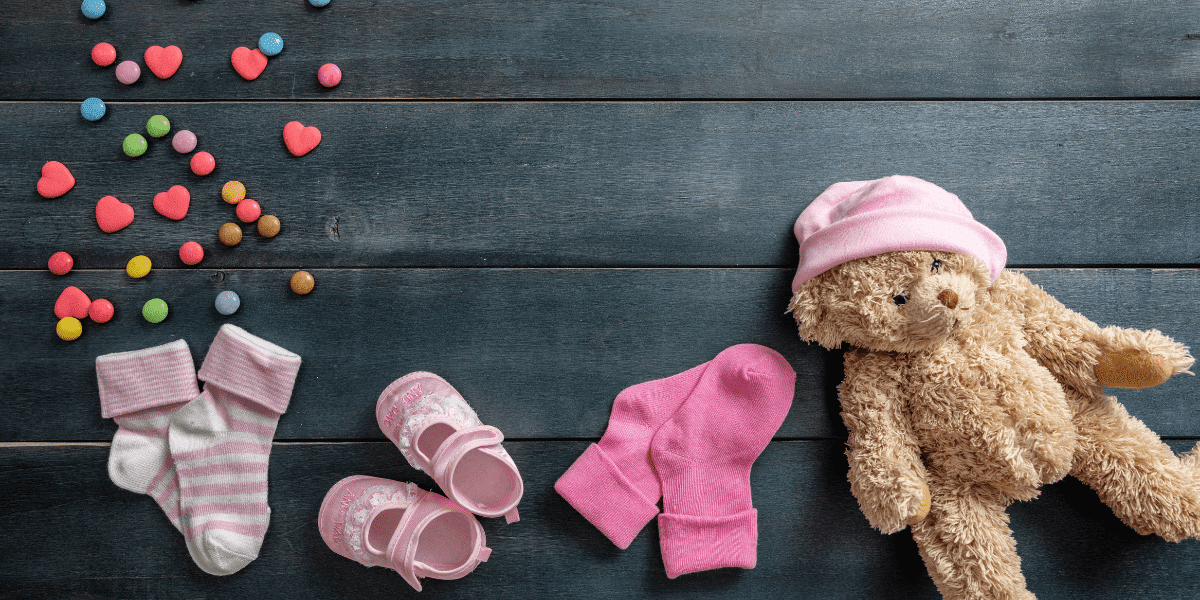 Cake
Commission a cupcake. Give the baker the envelope and they will bake the inside of the cake the stereotypically gendered color.
You might want to video the moment you cut into the cake and either keep it for yourselves or share the video with whoever you want to know.
Party supply stores will usually deliver balloons. Give them the envelope and ask for a helium-filled balloon reading either, 'It's a boy, or 'It's a girl, to be delivered in a neutral box with a white ribbon.
They could probably even make it while you wait so you can take the box home with you.
Romantic meal
If this is your first baby, chances are that you still have spare time on your hands. Enjoy it while you still can.
Go for a romantic meal at your favorite restaurant and ask them to pipe the gender onto your dessert. You get a lovely evening out together, a delicious meal, and a special memory.
Get Arty
For this, you will need a trusted friend. Give the precious envelope to your friend with the nicest handwriting!
Have them draw on a canvas in wax. Fill a pair of water guns, one with water and blue food coloring in one and water and pink food coloring.
Hang up the canvas and both of you spray your water guns at the canvas. The wax will preserve the color of the canvas underneath, revealing the message 'It's a girl' or 'It's a boy'.
This is a lovely piece of art you can hang in your new nursery as well, something for you both and the baby to treasure.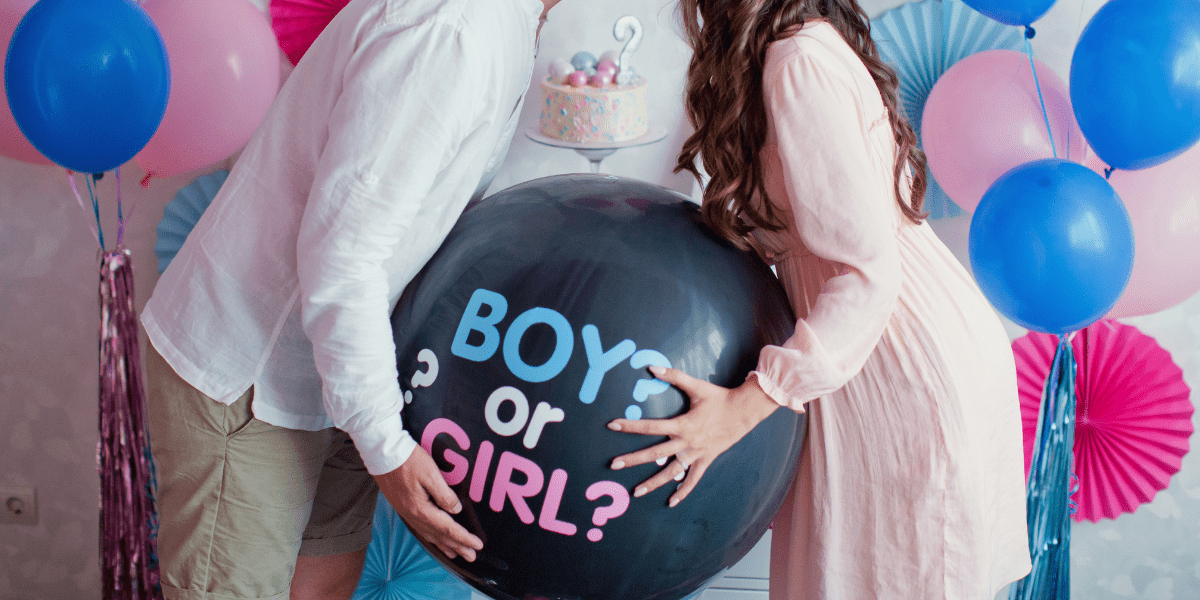 Sharing with a wider group
If you decide you want to share the baby's birth gender with family and friends, but a big song and dance party just doesn't feel like your style, or your family and friends live far away so you would be forced to compromise on the guest list, there are plenty of more private gender reveal options for you to consider instead.
You could film one of the activities above and share it, or you might like to consider one of the following private gender reveal ideas for close family and friends.
Guess the gender
Do you love a good quiz? Create a Whatsapp (or similar) group and add all of the people you want to tell. Upload a pic of the scan and get everyone to guess the gender by voting B or G.
Depending on who you want to tell, you could make a few different groups, some might get a little more graphic or raucous than others! Wait until everyone has had their guess and then let them know with a gif of your choice.
Go snail mail
If crafting is your thing then send a real paper announcement. Make cards for your closest family and friends and they will receive an adorable memento.
You could even include a pic of the scan, the grandparents to be, in particular, would be so grateful to have their own copy. If you are not arty you can get cards that read 'It's a girl' or 'It's a boy', there are no rules to suggest that these cards are just for congratulating the new parents on the birth of their child.
There is no reason why you cannot use one of these premade cards to reveal the gender of your baby ahead of birth.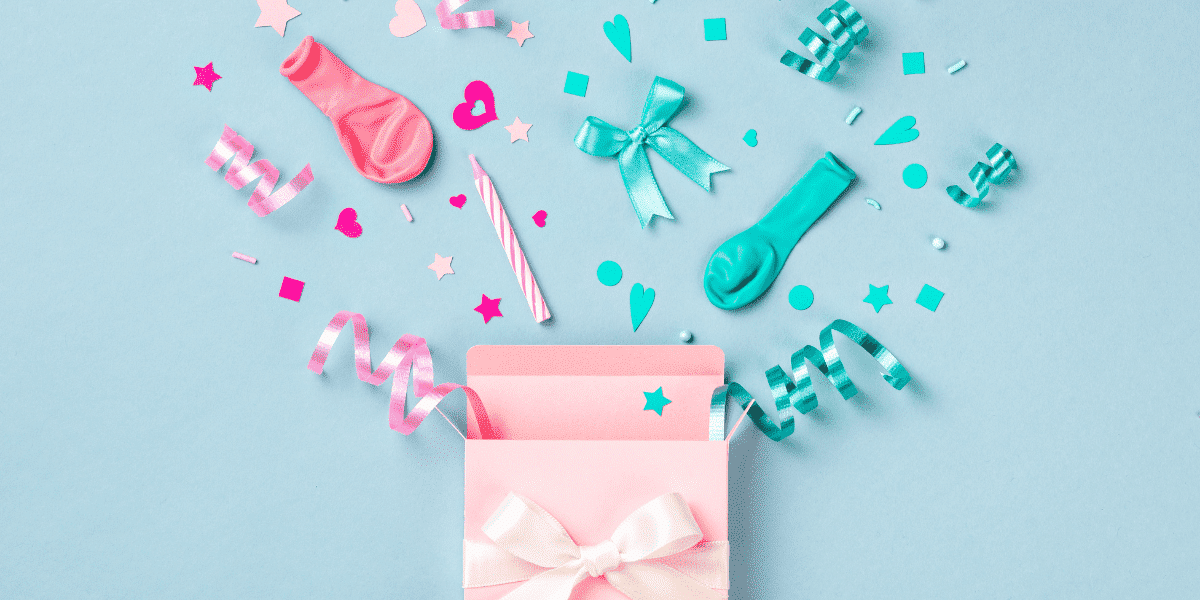 Video chat
If you do not want to hassle of a party but you do want your nearest and dearest to find out at the same as you, simply video chat cutting into the cake or opening the boxed balloon described above.
That way you all find out at the same time. This is a good alternative, especially in covid times, because there is less risk of everyone getting overexcited and hugging each other, risking the mother's health.
For the grandparents to be, or other very special close family and friends, you could gift them a baby grow or vest with a message suggesting the gender of the baby like 'Gran's little man', or Grandpa's little princess', for example.
You can buy frames with 'Grandson' or 'Granddaughter', 'Niece' or 'Nephew', carved into the wood. Frame copies of your sonogram for them with the appropriate message.
It might take them a minute to work out that the frame reveals the gender! If you are crafty you can buy a basic wooden frame and use a wood-burning wand (pyrography tool) to write a special personalized message on the frame yourself.
You could emblazon the frame with 'Our Granddaughter's first photo'.
In-person gender reveal ideas:
If you want to have an in-person event, but not a big party, you might want to consider one of the following private gender reveal ideas for an in-person gathering with close family and friends.
Dinner party
Invite your family and close friends for a dinner party. Serve all blue-themed food! Add blue curacao to a pitcher of ice, cranberry juice, and vodka. Add a pinch of sugar and a dash of lime. Just blue kool-aid for you.
Drizzle a blue cheese dressing on a salad and cook up some blue potatoes to accompany your mains. Blueberry tart for dessert.
Of course, the selection of pink foods is more abundant than blue, but you can also get creative with food coloring. Wait and see how long it takes your guests to notice the theme, or even if they notice the theme at all!
Scavenger hunt
Split your friends and family into teams and send them on a hunt for clues leading to the gender reveal. You could make a big banner reading 'It's a girl' and hang it at the location hidden in the final clue.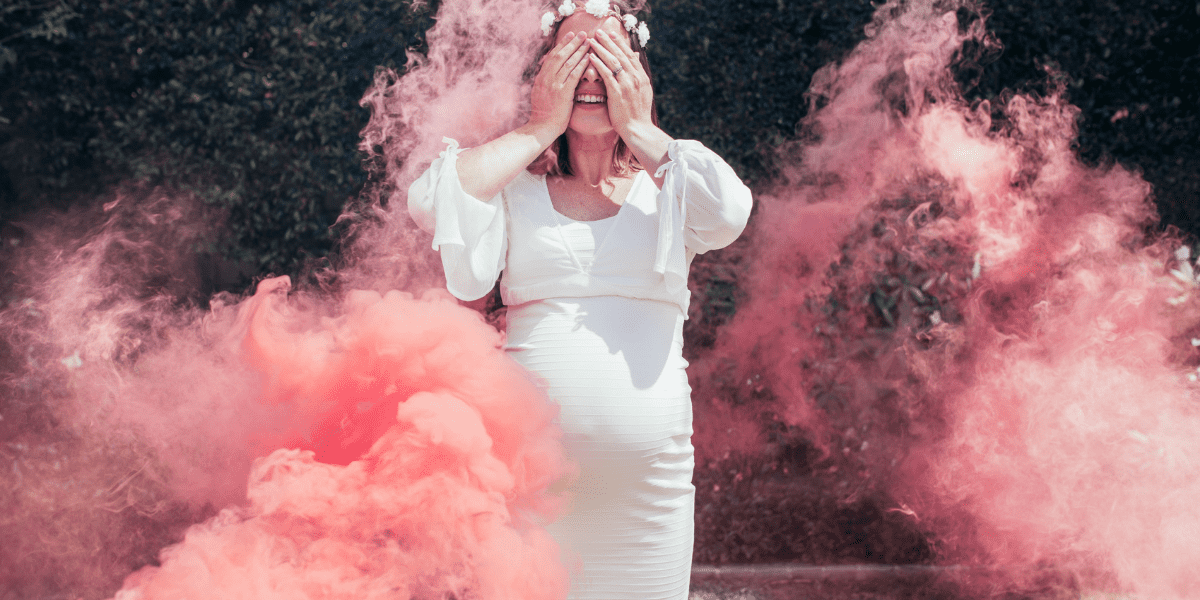 Dress up
Host an intimate party, invite your very closest friends and family. Request on the invitation that they reveal their own guess as to whether the baby is a boy or girl by wearing either pink or blue to the party.
Reveal the gender with one of the other methods recommended here and see who guessed correctly. You could even offer small novelty prizes for those who guess correctly like a pacifier on a chain.
If you are already a parent, get your other children involved. Older children can often feel excluded when a cute little brother or sister is on the way and the mother and new baby are getting all of the attention.
Getting them involved early on will help with holding off any potential rivalry. Show up to a family event with your older child dressed up in a t-shirt reading 'I'm having a baby brother.' See how long it takes people to notice.
When they do, they get a high five from the child, making them feel more included in the pregnancy by congratulating them on getting a new baby brother or sister.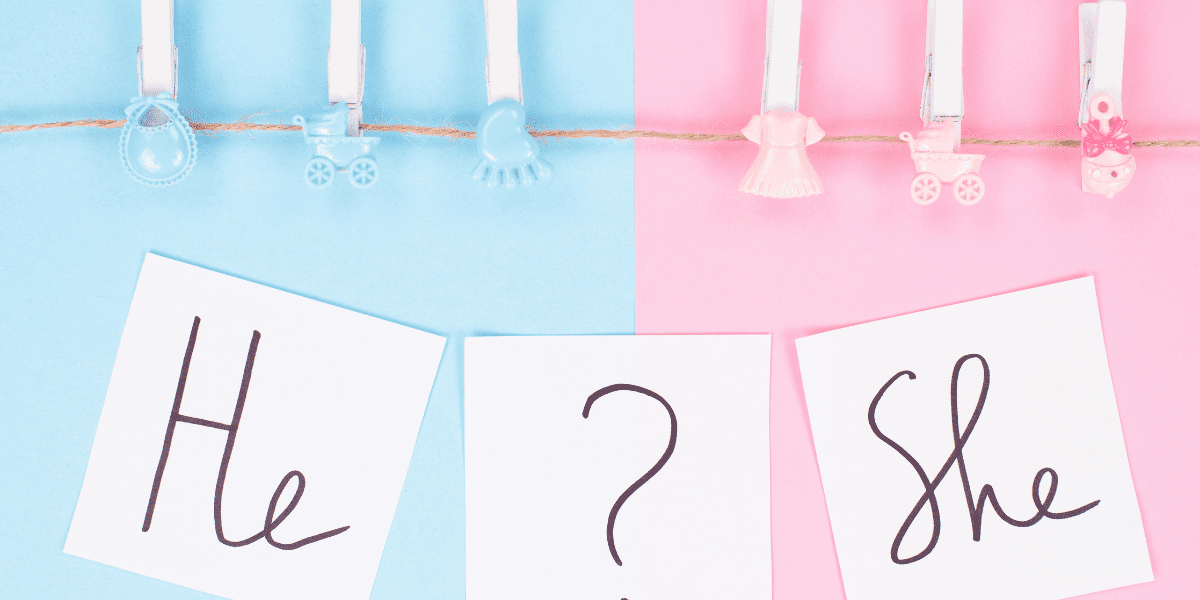 Much like with the private gender reveal where you commission a cake, take the same steps but commission a much larger cake and invite your closest friends and family for a meal or afternoon tea presenting the cake at the end for you all to find out and enjoy together.
Again, keep the process private, but this time open the box with your friends and family.
If you want to share the gender of your baby, you choose who it is with. If you want to keep it private, be sure to reinforce that message with your friends and family.
It might honestly not occur to them that it would upset you if they shared your news.
Remember, you do not have to reveal the gender to anyone, or you can choose to not find out at all. A new baby is one of the biggest joys in life.
Good luck with it all and remember, you've got this mama.