The Fourth of July is a special day in American history, marking the country's independence from British rule. It is a day of celebration marked by parades, fireworks, and family gatherings.
One of the most popular ways to celebrate this patriotic holiday is by baking a delicious Fourth of July Bundt cake. This cake is not only a tasty treat, but it also adds a festive touch to any Independence Day gathering.
With its patriotic colors and delicious flavor, the Fourth of July Bundt cake is a must-have for anyone looking to celebrate this historic day in style.
Ingredients: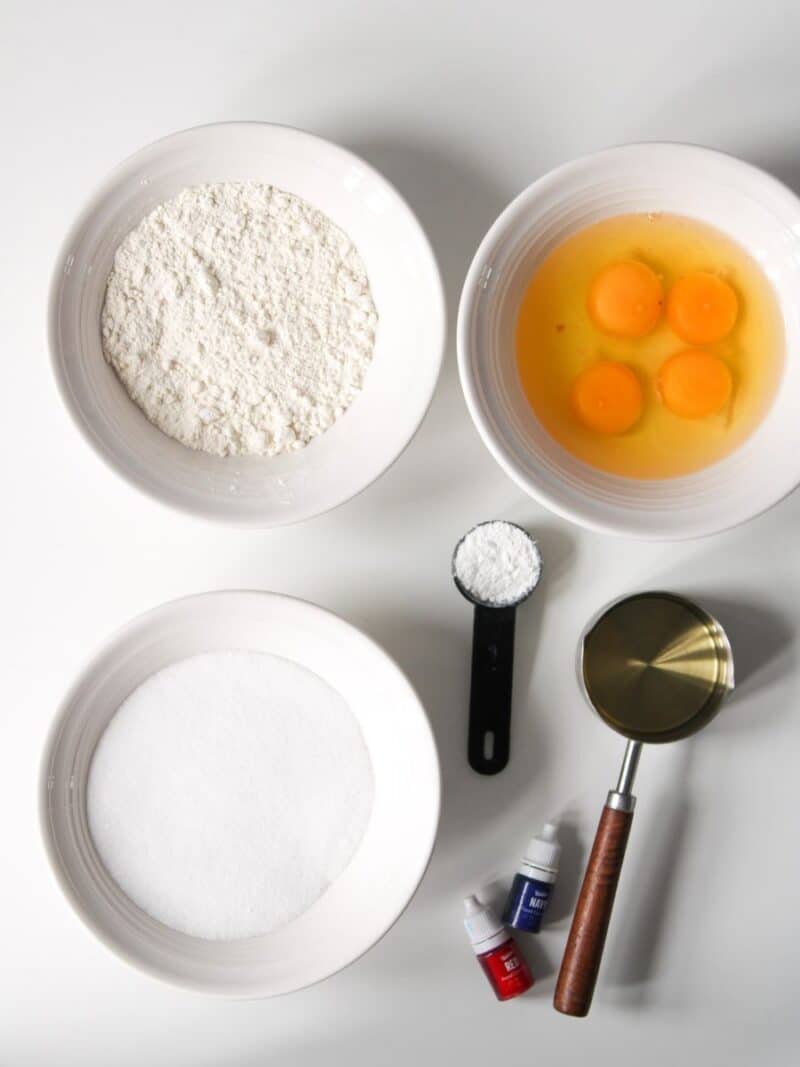 1 ½ cups All Purpose flour
4 eggs
2 cups caster sugar
1 tbsp baking powder
1/3 cup olive oil
Red and blue food coloring
Times:
Prep time: 20 minutes
Baking Time: 40 times
Total Time: 60 minutes
6 Servings
Method:
Grease a 7-inch bundt pan with butter or cooking spray, or margarine. Sprinkle almond or coconut flour inside the pan. Preheat your oven to 350 F.
Mix the sugar with eggs, adding one egg at a time. Beat for at least 5 minutes, add olive oil and mix until light and creamy.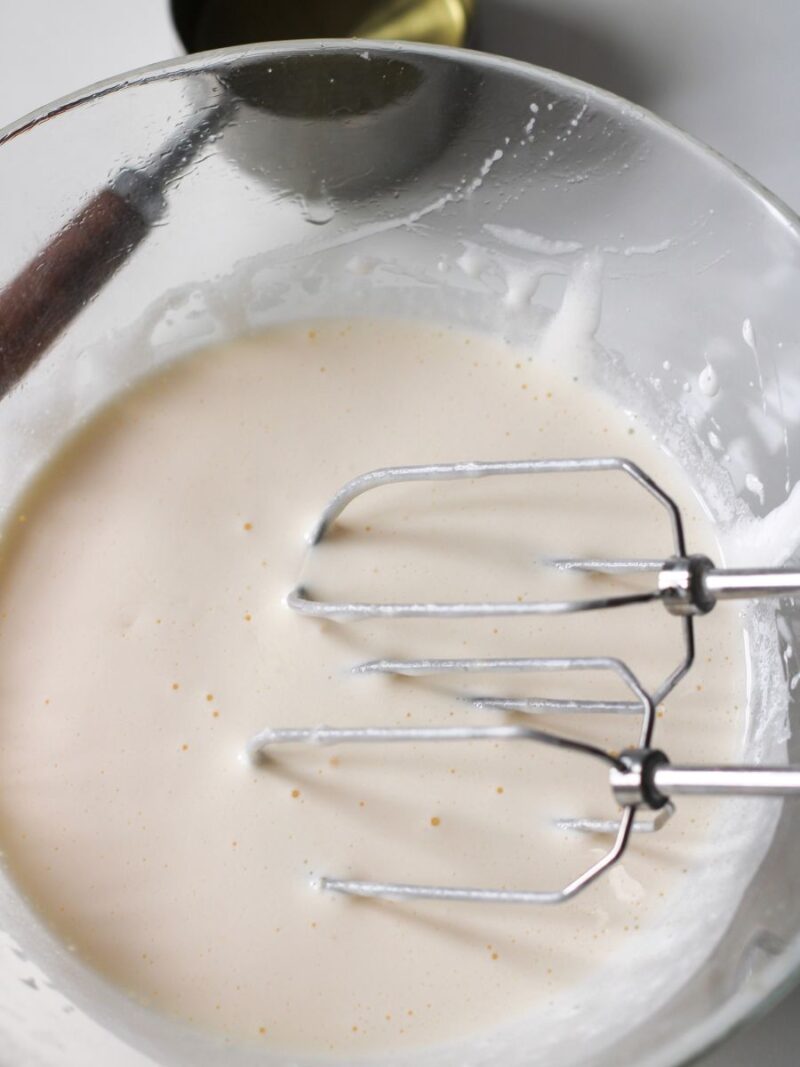 3. Add baking powder and flour to your batter and beat for another minute.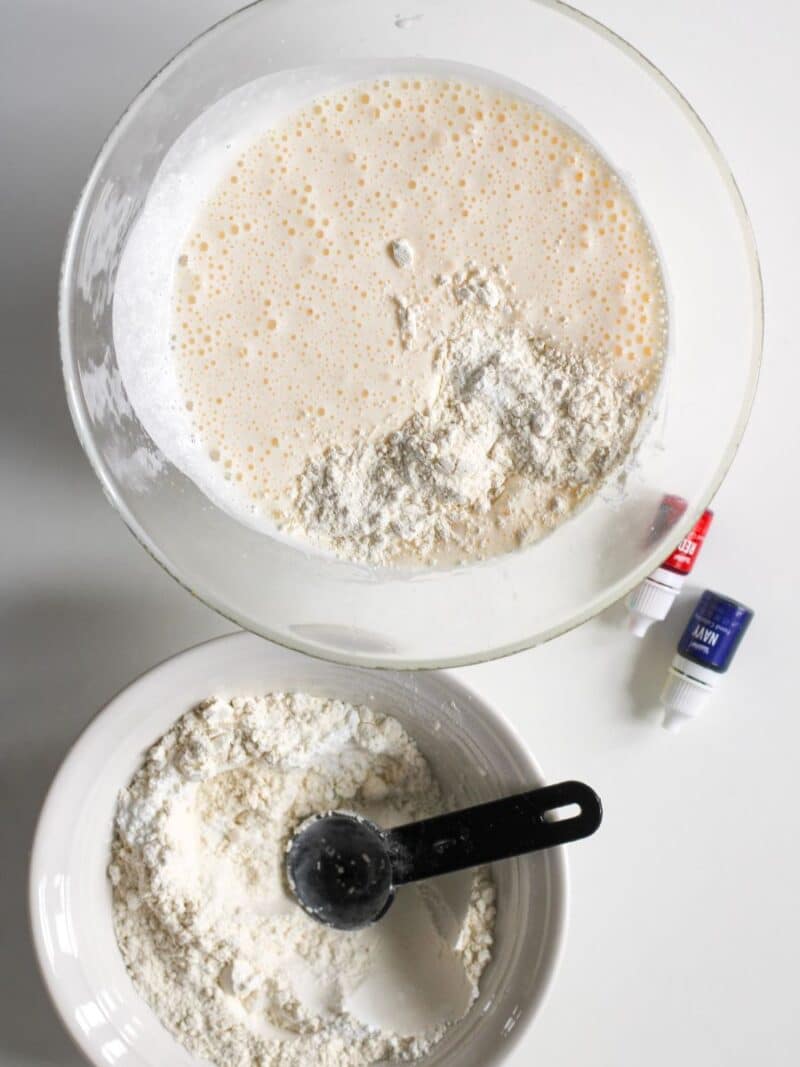 Divide the mixture between three bowls. Add a few drops of blue food coloring in the first bowl and red to the second. Mix with a spoon, add more drops if want more intense colour.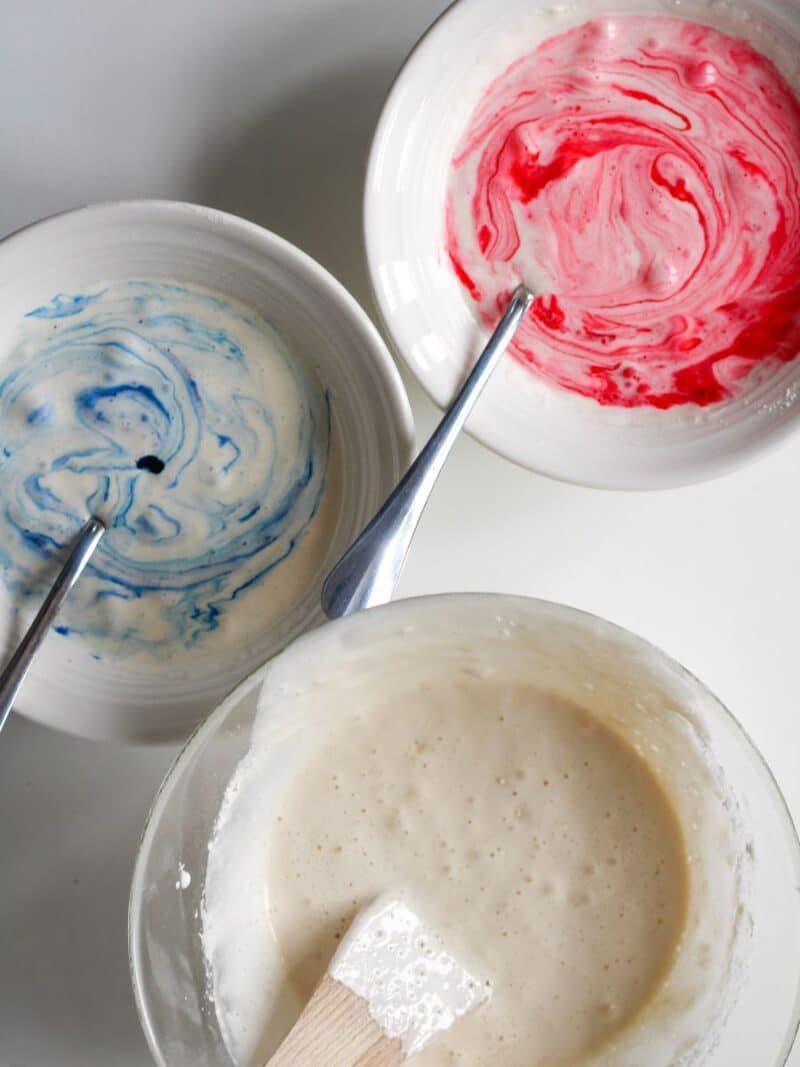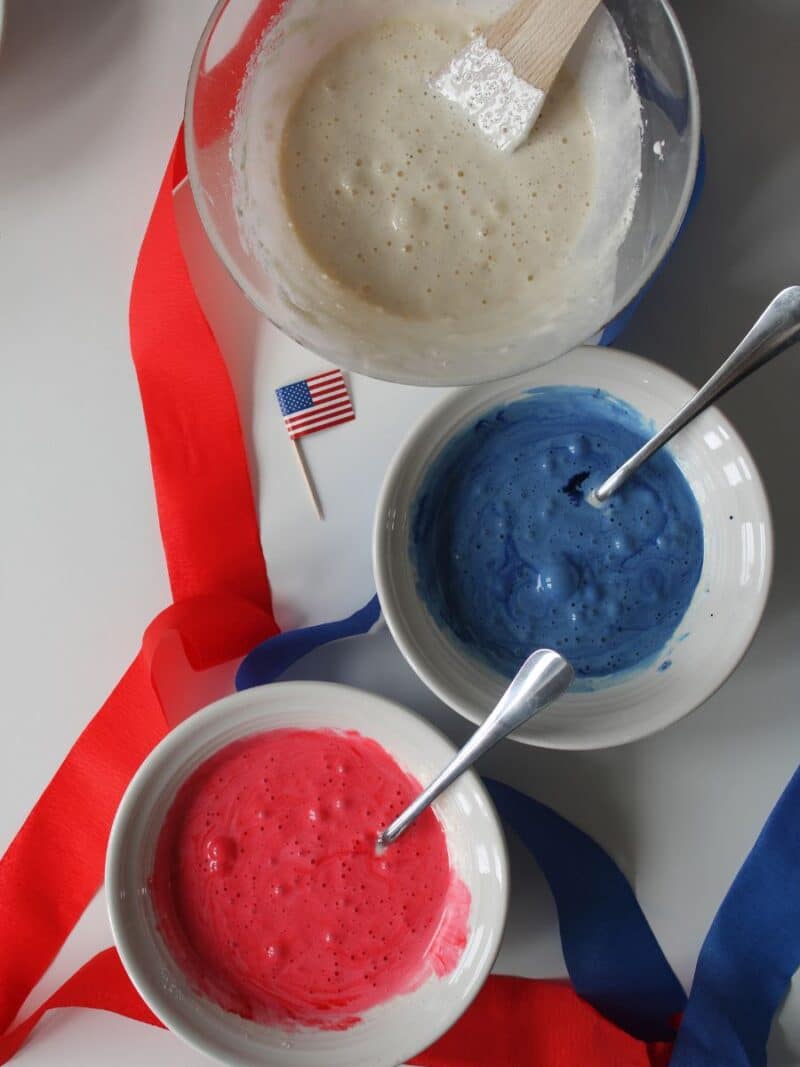 Pour each bowl into a Bundt pan, starting from the white/ creamy one.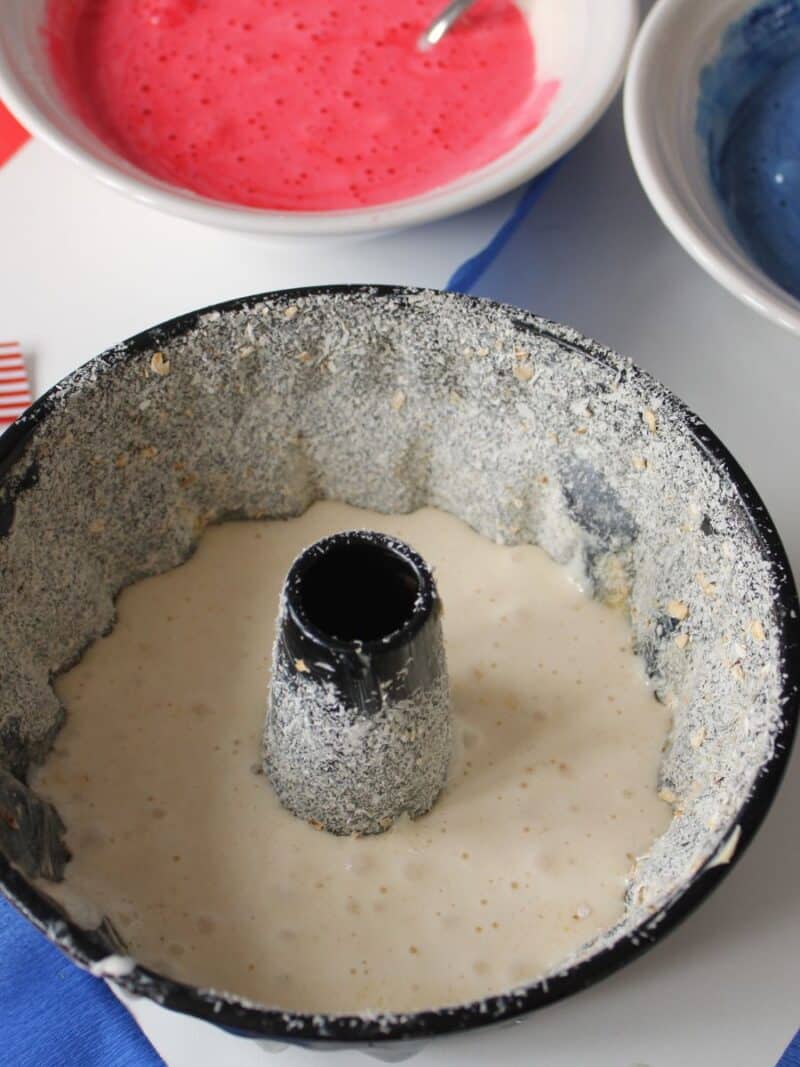 Then add blue and red batter, and level it with a spatula.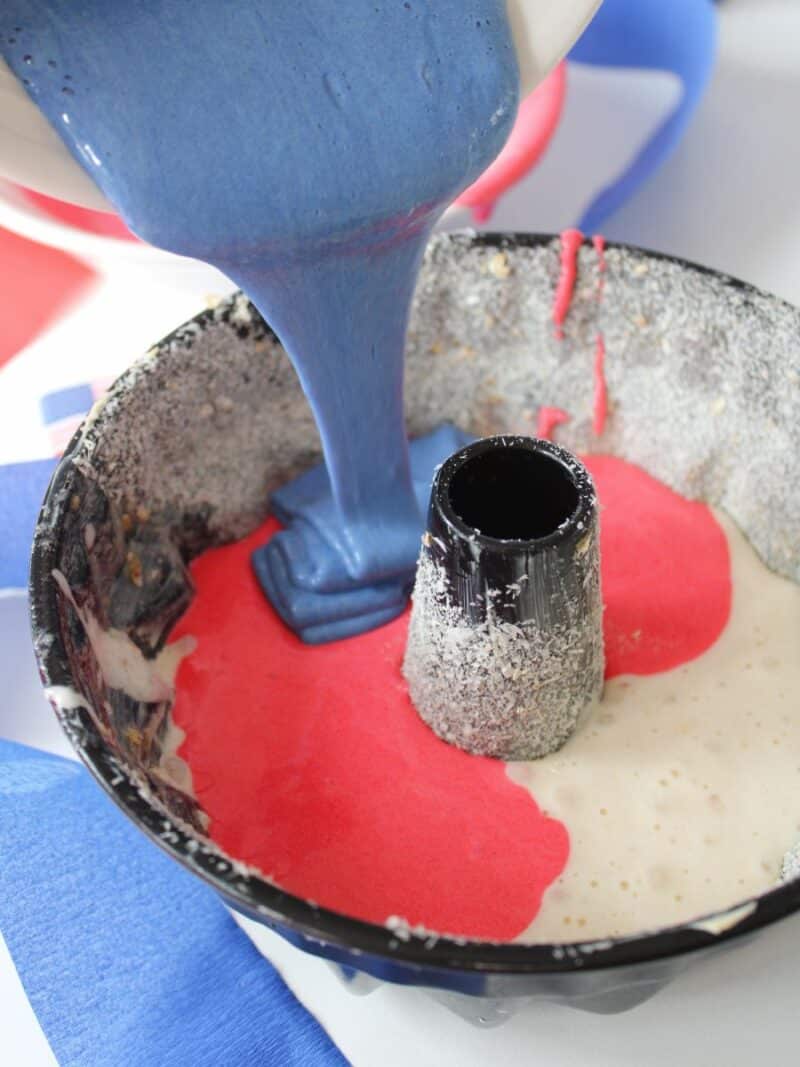 Bake for 45 minutes.