Looking for a way to satisfy your sweet tooth with a twist? Look no further than S'mores Brownies! These delicious treats combine the classic flavors of graham crackers, chocolate, and marshmallows into one decadent dessert.
With a gooey, chocolatey center and a crispy, golden crust, S'mores Brownies will become a new favorite for any chocolate lover. Whether planning a cozy night in or a backyard bonfire, whip up a batch of these mouth-watering treats and enjoy the perfect combination of sweet, savory, and crunchy all in one bite.
As an Amazon Associate I earn from qualifying purchases. The links below may be affiliate links. Please read my disclosure policy for more information.
Ingredients: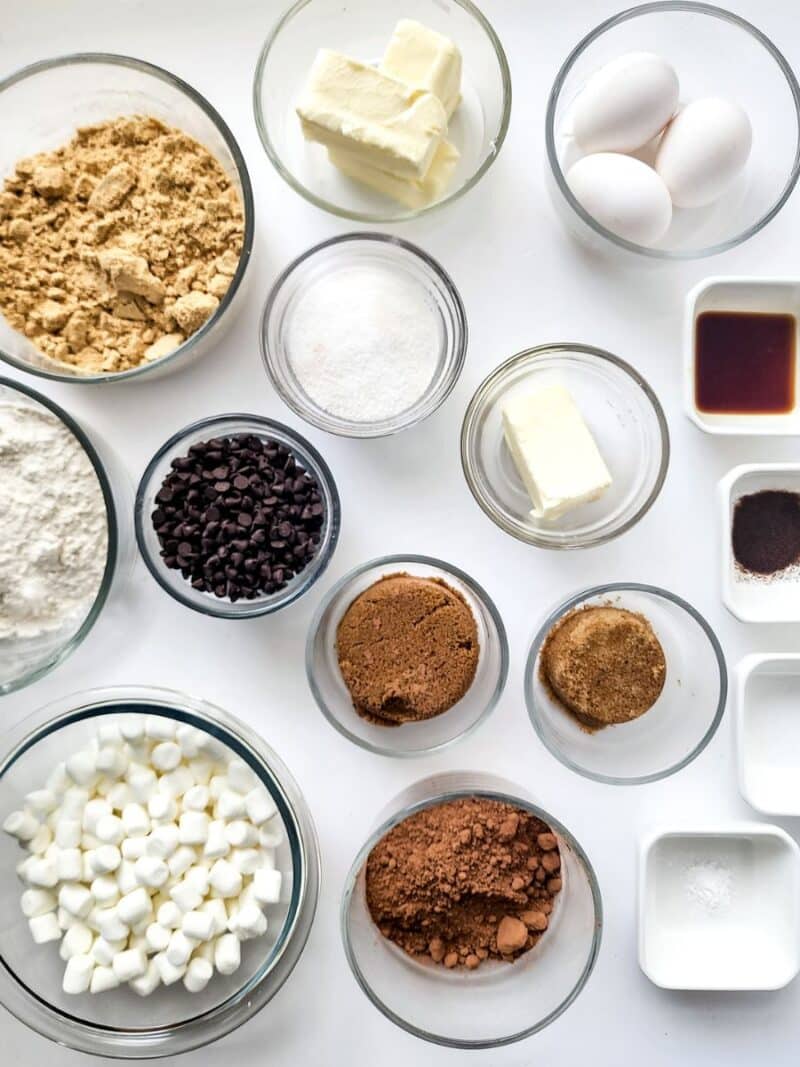 Graham Cracker Crust
12 graham crackers, crushed
¼ cup brown sugar
½ stick butter melted, unsalted
Brownie Batter
1 ½ sticks unsalted butter, browned
4 ounces semisweet chocolate, chopped
½ cup granulated sugar
½ cup brown sugar
3 eggs
1 teaspoon vanilla extract
½ cup all purpose flour
½ cup unsweetened cocoa powder
½ teaspoon espresso powder
Topping
1 ½ – 2 cups mini marshmallows
Times:
Prep Time: 15 minutes
Bake Time: 55 minutes -1 hour
Idle Time: 30 minutes
Equipment List:
9×9 baking pan
Parchment Paper
Directions:
Preheat the oven to 350 degrees Fahrenheit.
Start by making the graham cracker crust by pulsing the graham crackers and brown sugar together in a mixer until they are a crumb consistency.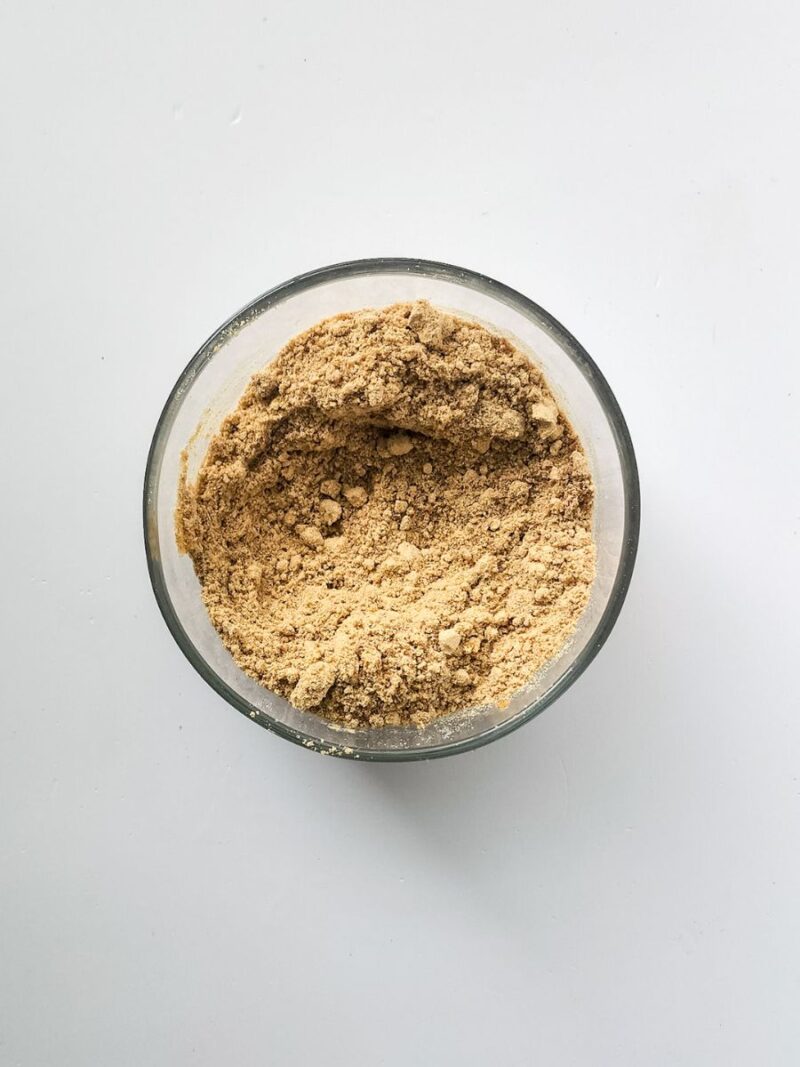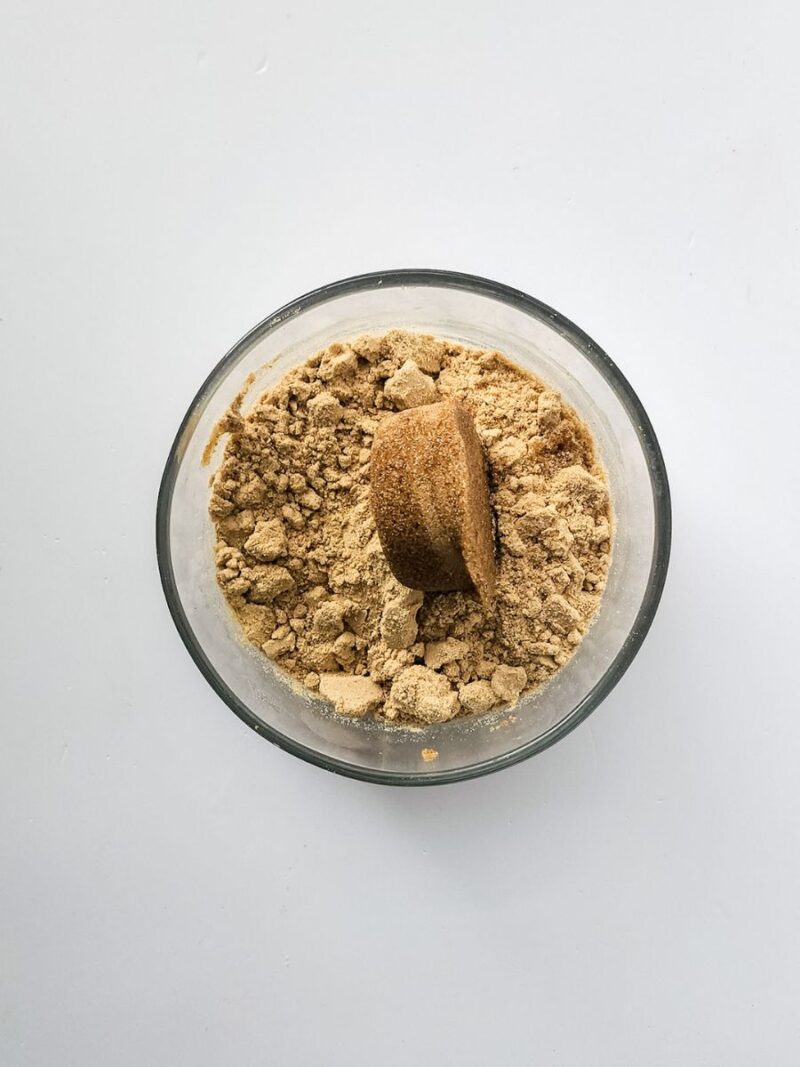 Add the graham cracker mixture to the melted butter and mix until coated.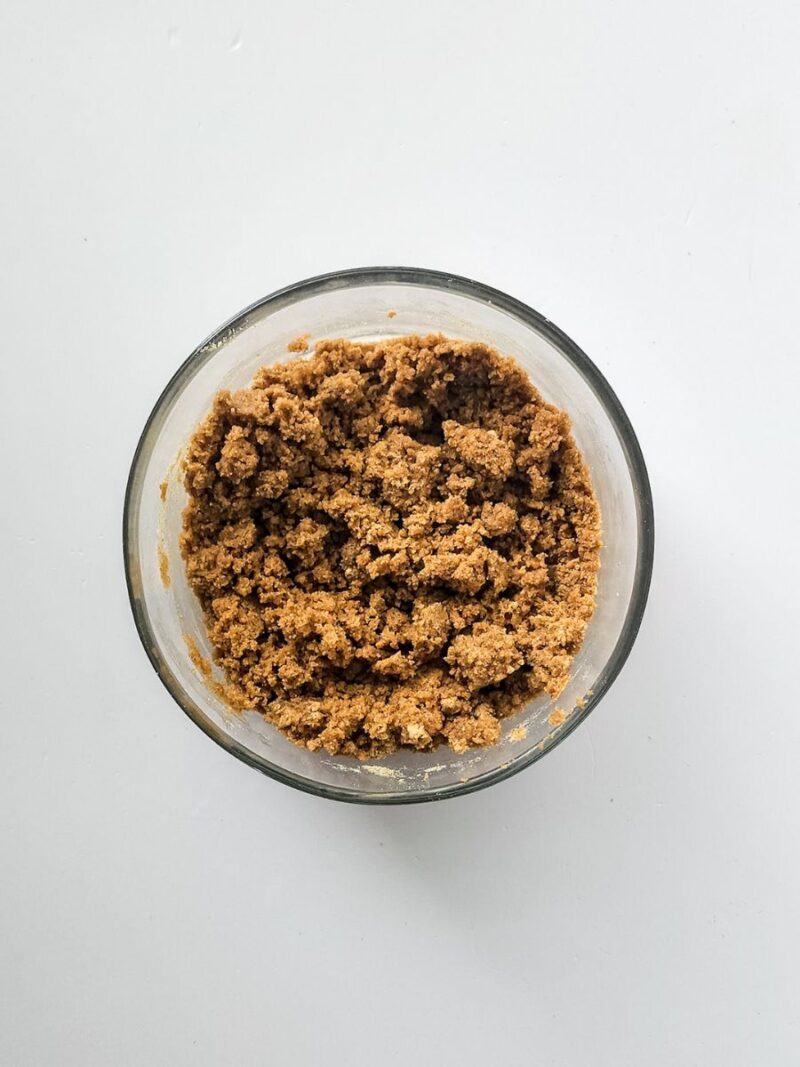 Take your pan and place parchment paper in it to prevent the brownies from sticking.
Mold the graham cracker crust into the bottom of the pan until evenly spread. Bake in the oven for 15 minutes, then remove from the oven and set aside.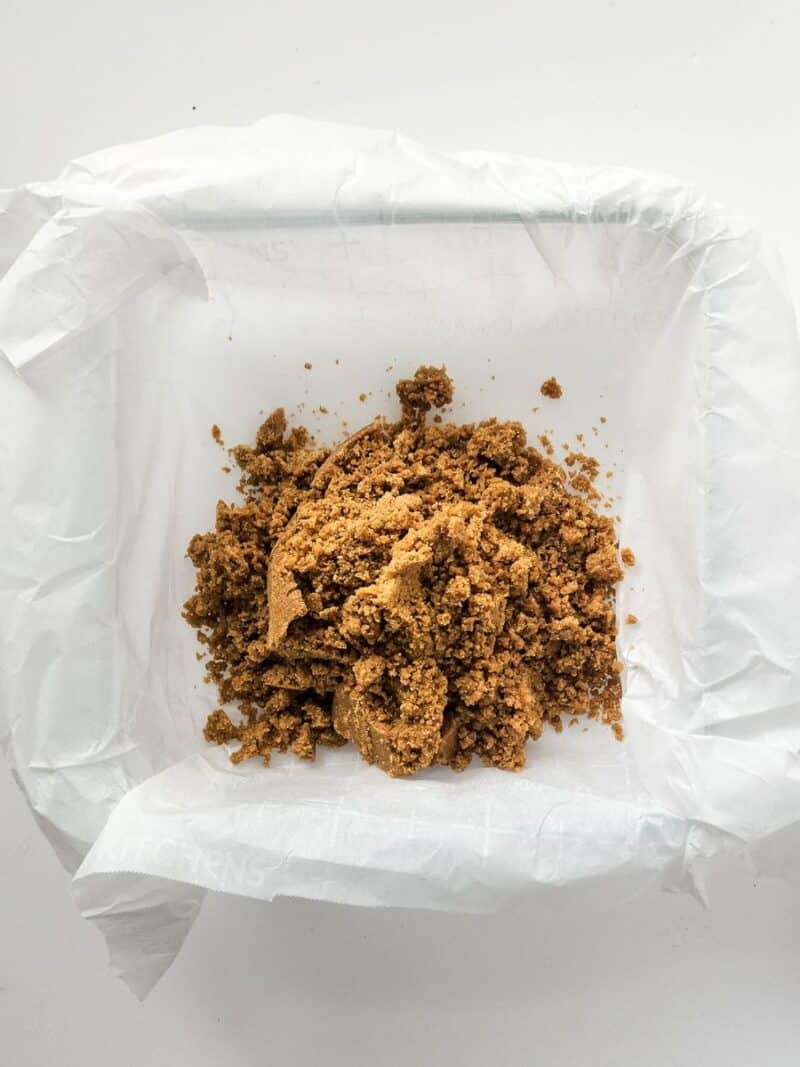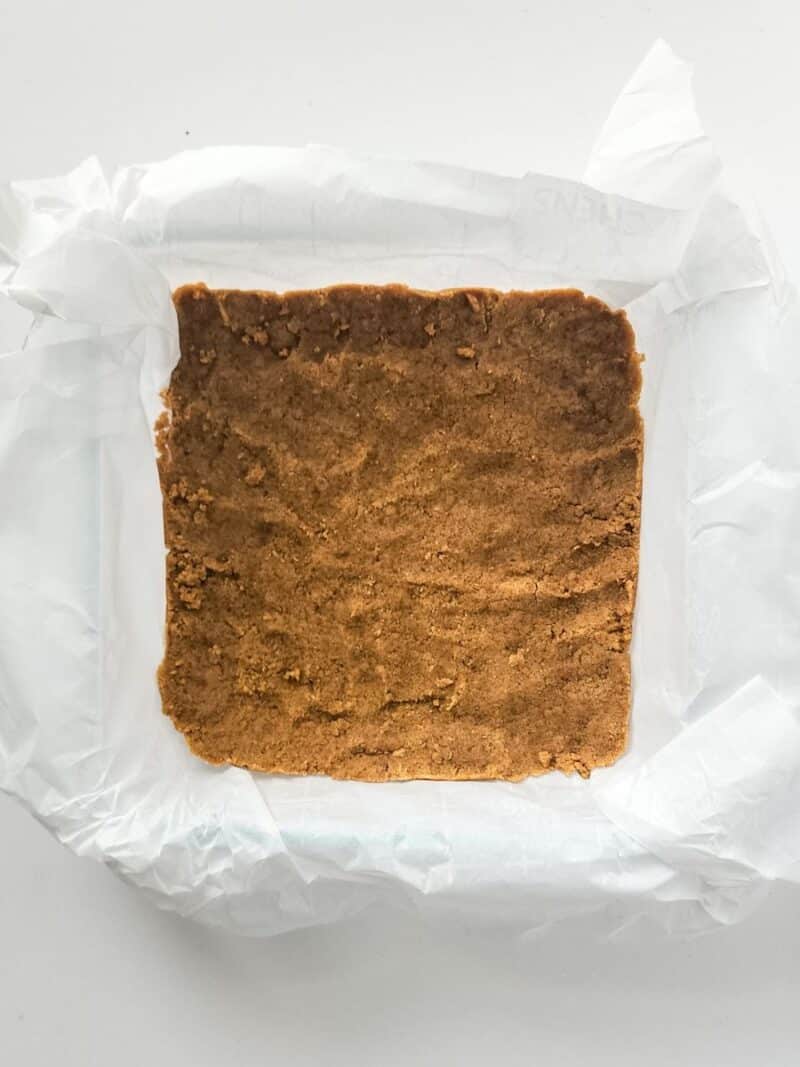 While the crust is baking, brown the butter for the brownie batter in a pot. Stir continuously until the melted butter creates brown bits at the bottom of the pot and gives off a nutty scent.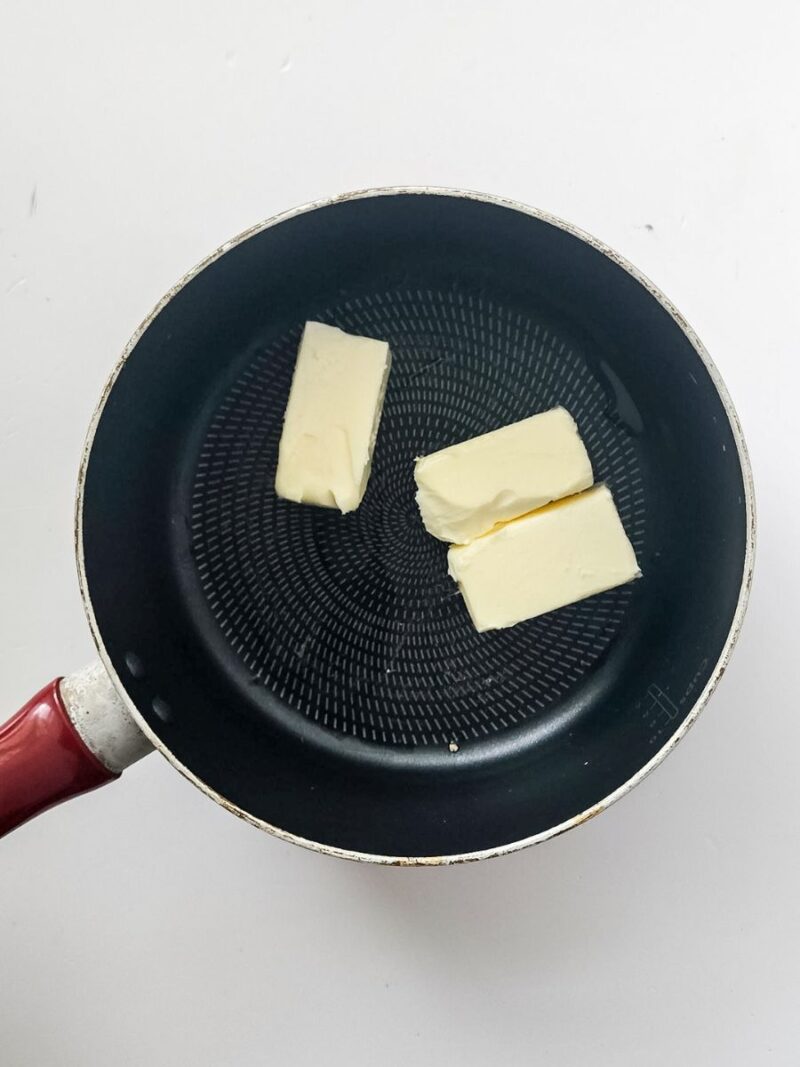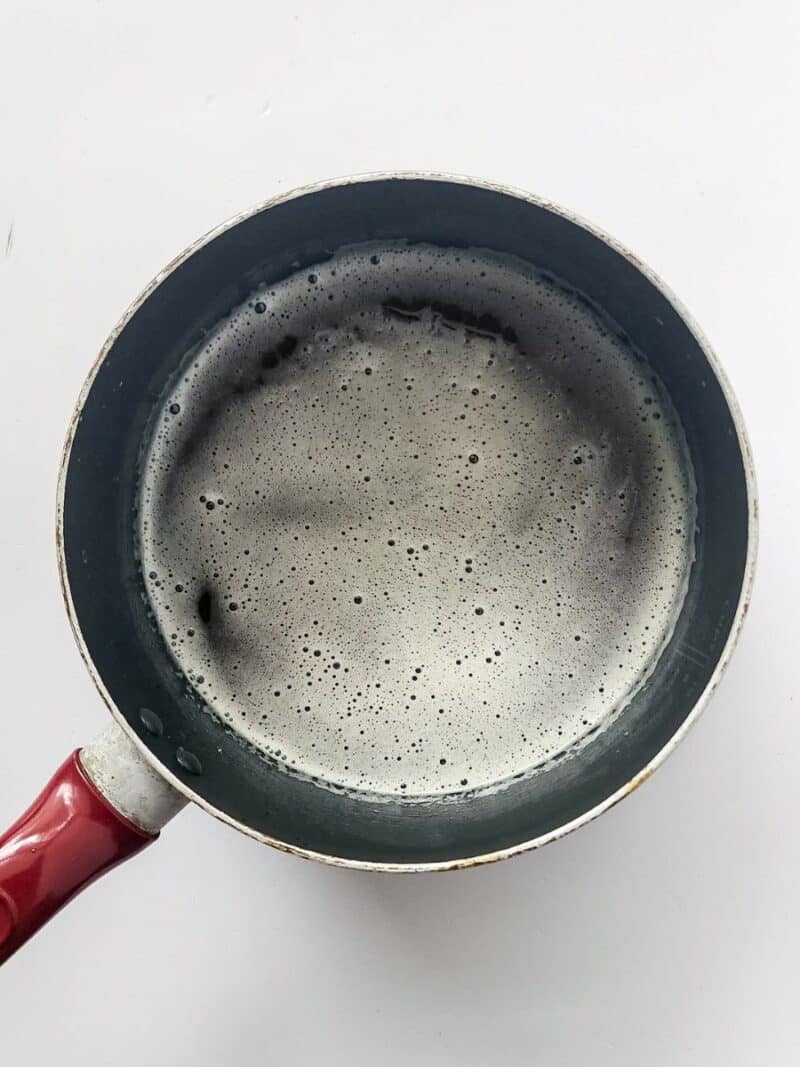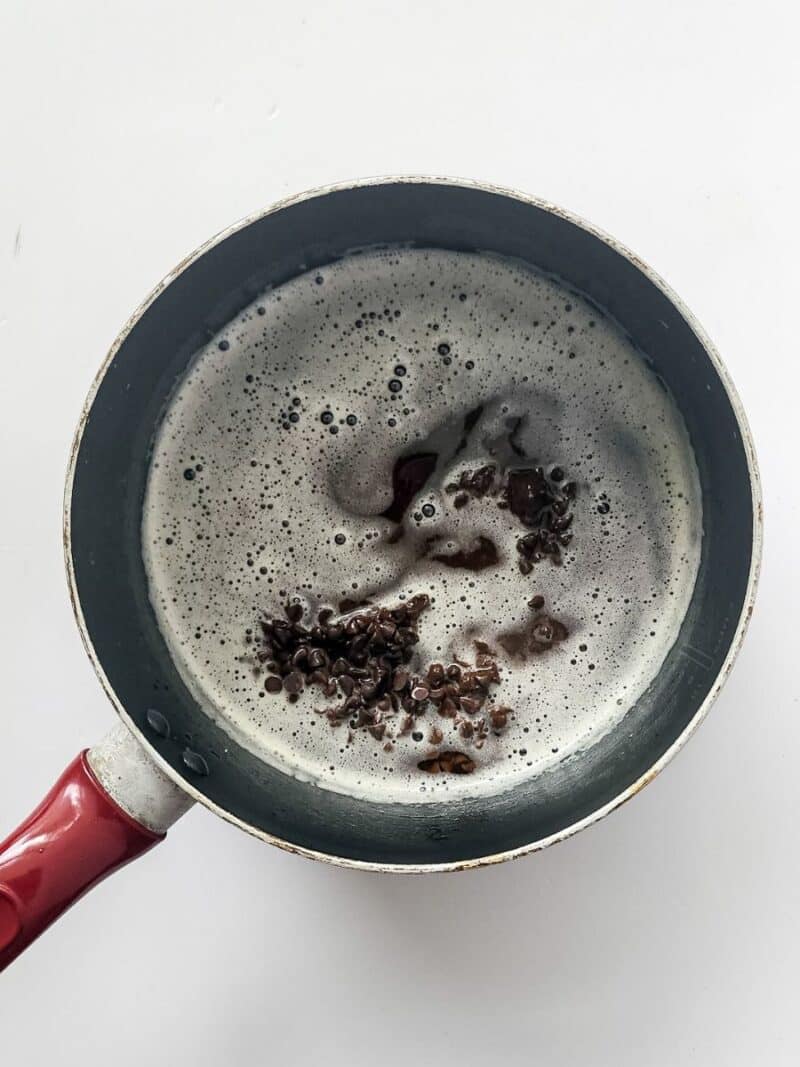 Add the chopped semi-sweet chocolate immediately to the hot butter and mix until completely melted. Remove from the heat.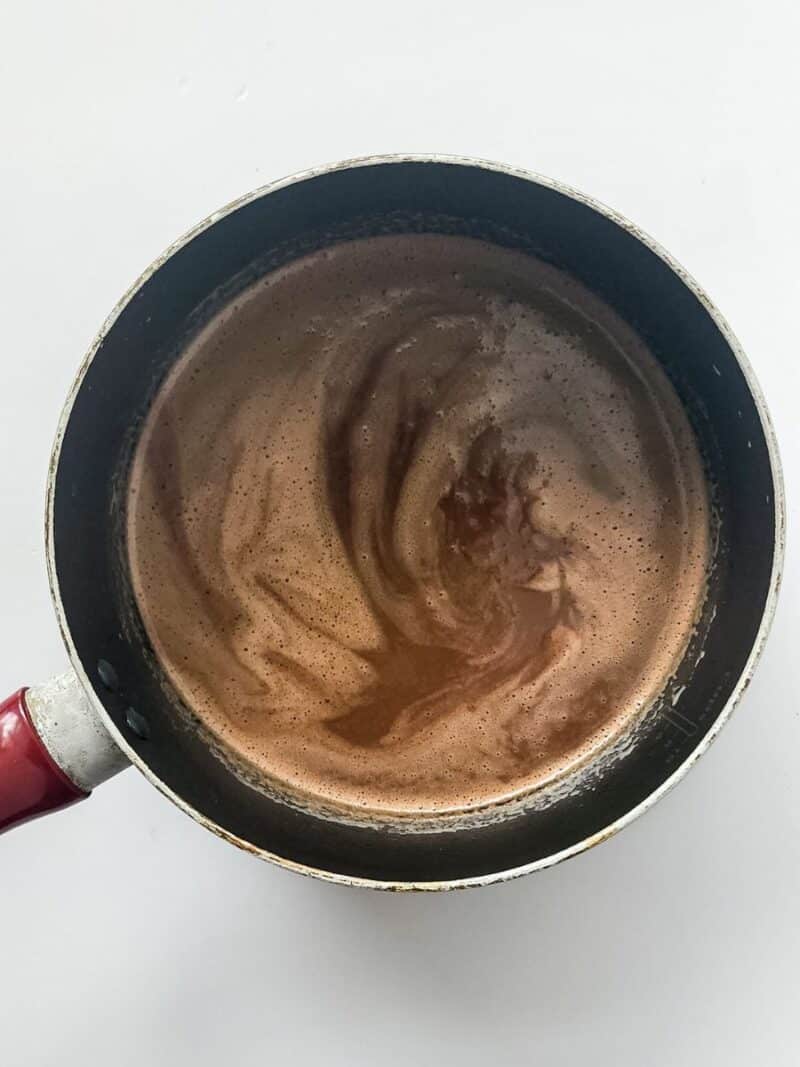 Combine the sugar, brown sugar, eggs, and vanilla in a separate bowl. Beat until thick and fluffy; use a hand mixer if available, but a whisk can still be used if not. You will notice the mixture has lightened in color as well.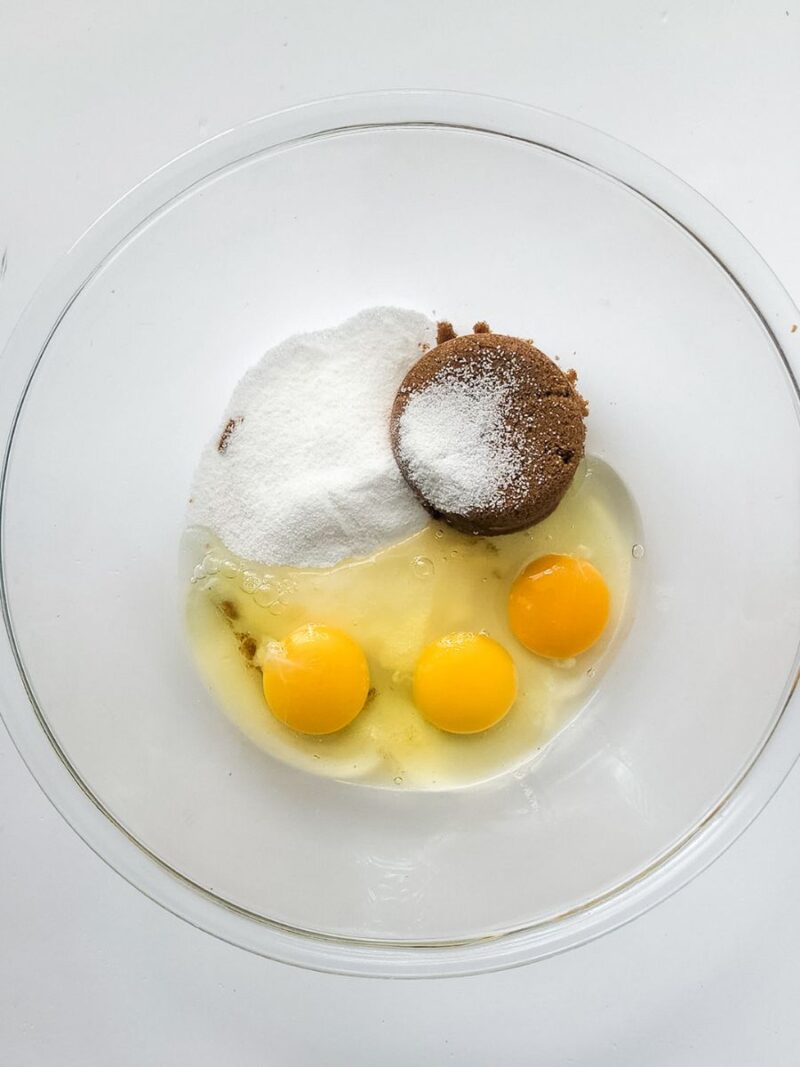 Pour in the brown butter and melted chocolate mixture and mix on low speed or with a whisk until combined.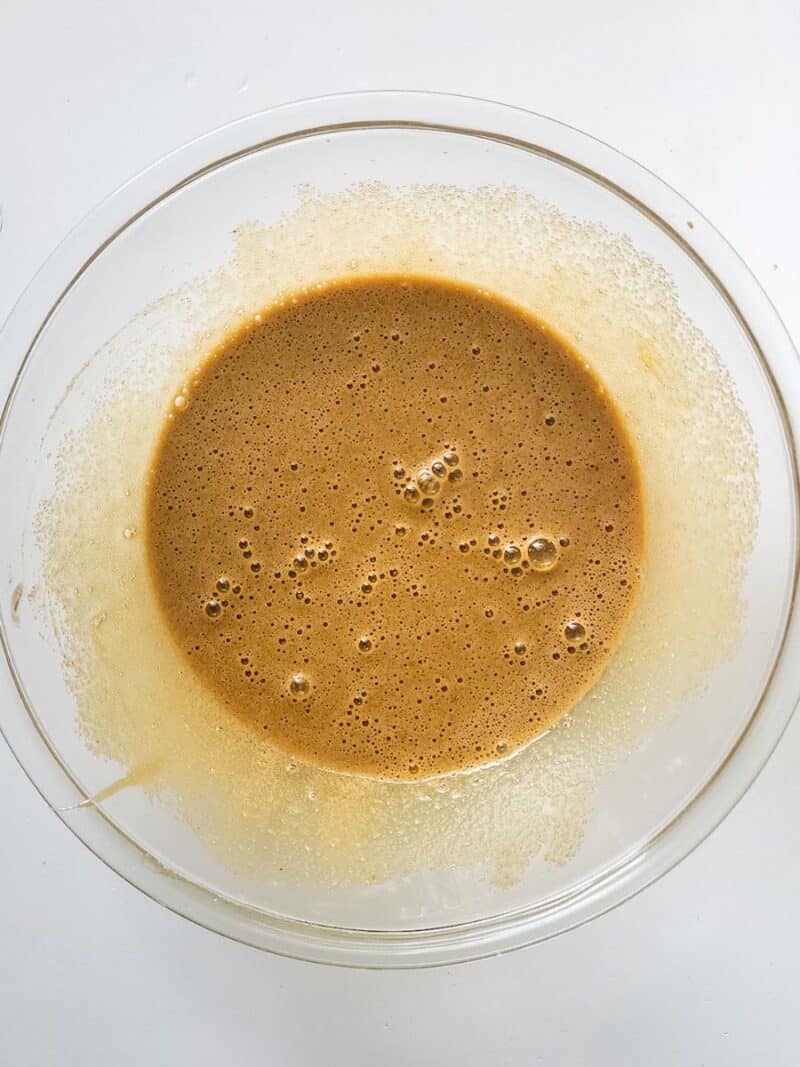 Fold in the cocoa powder and espresso powder until combined. Use a rubber spatula, not a mixer, to ensure you don't overmix.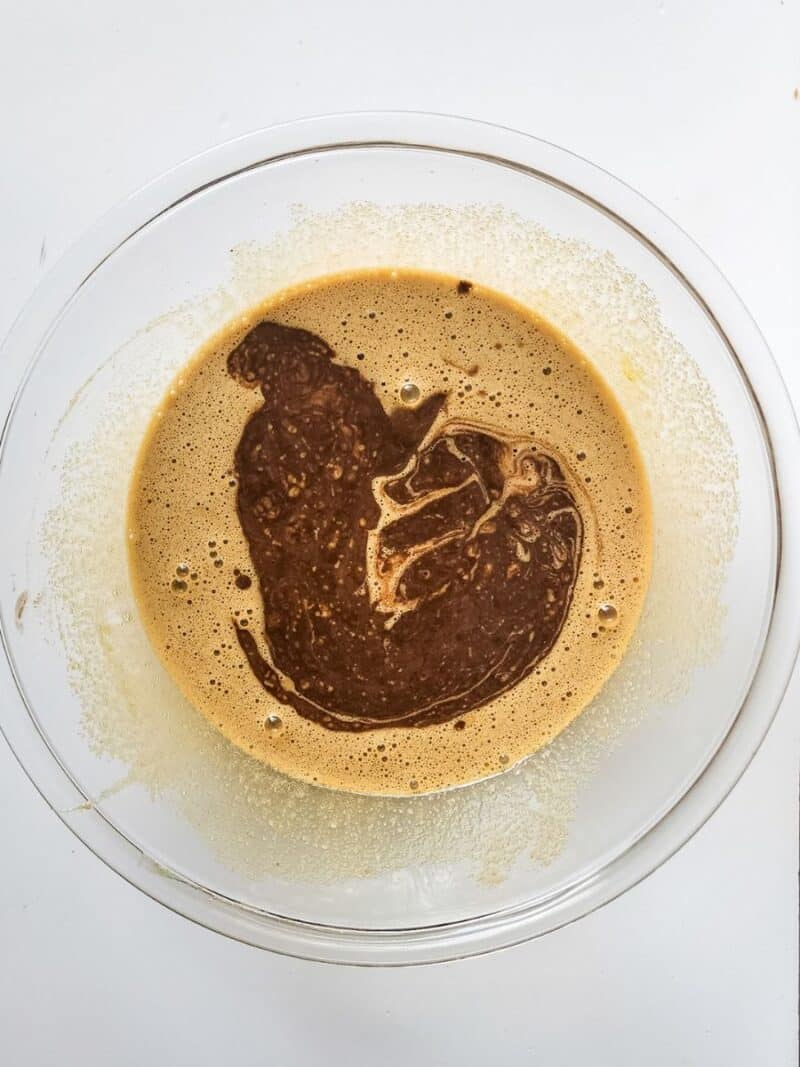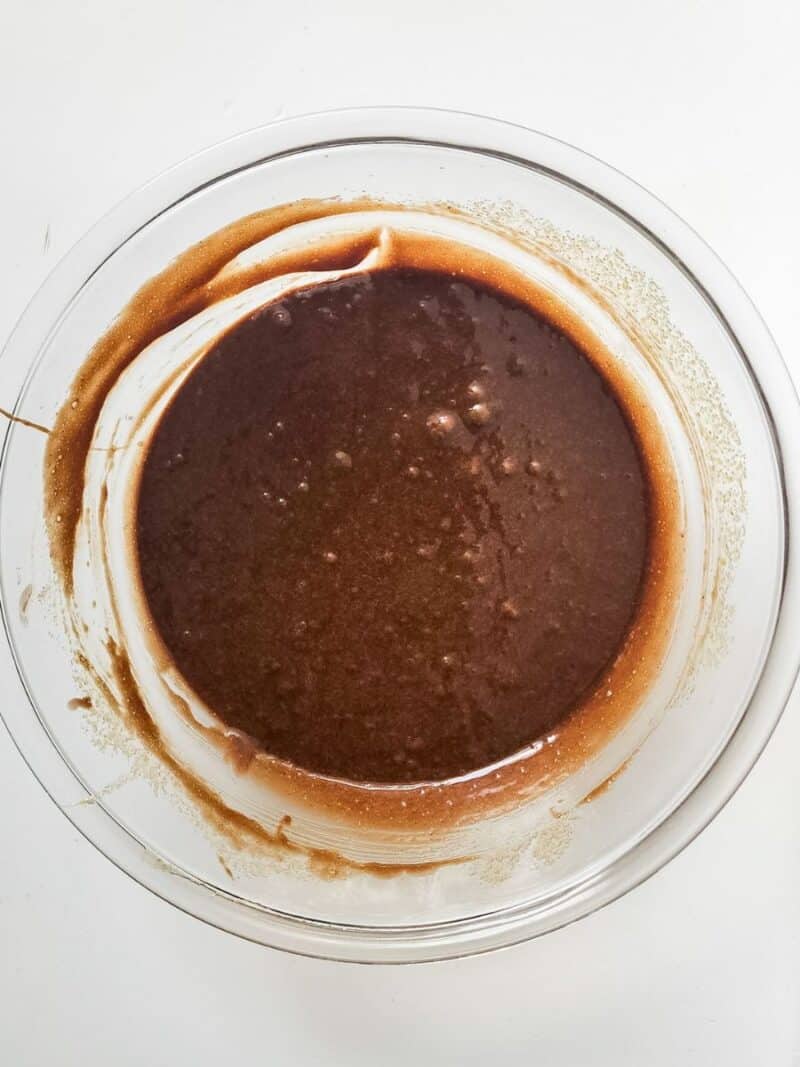 Fold in the cocoa powder, flour and espresso powder until combined. Use a rubber spatula not a mixer to ensure you don't overmix.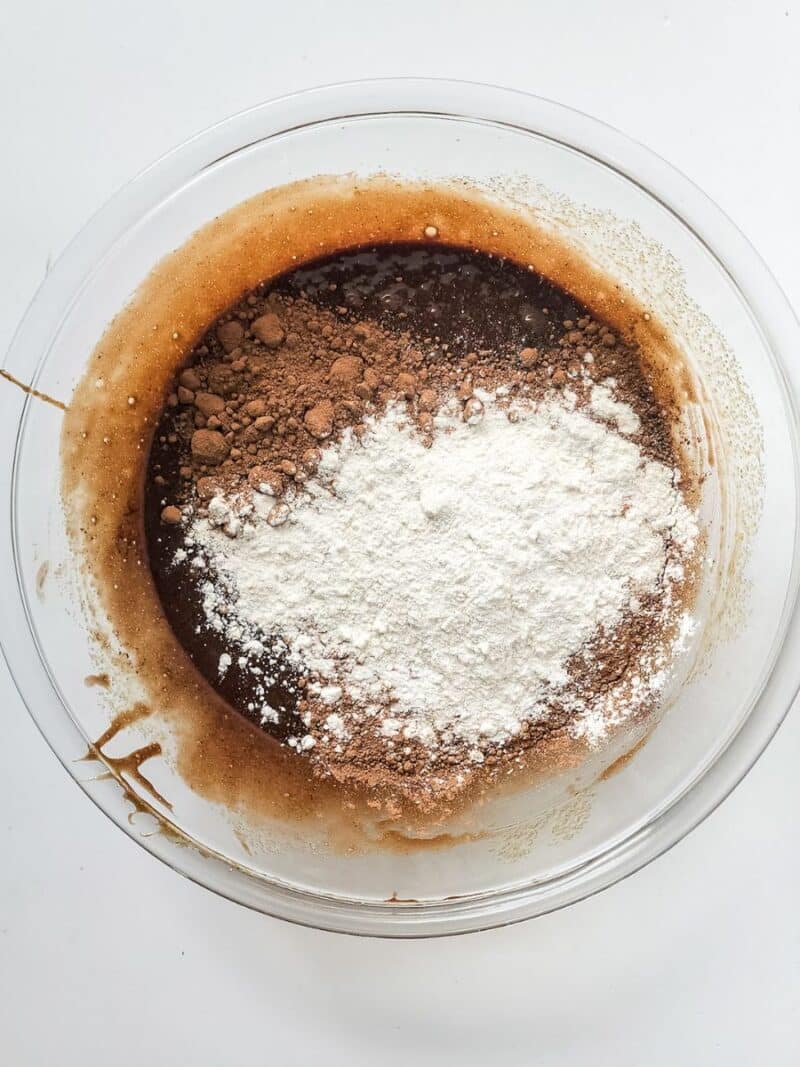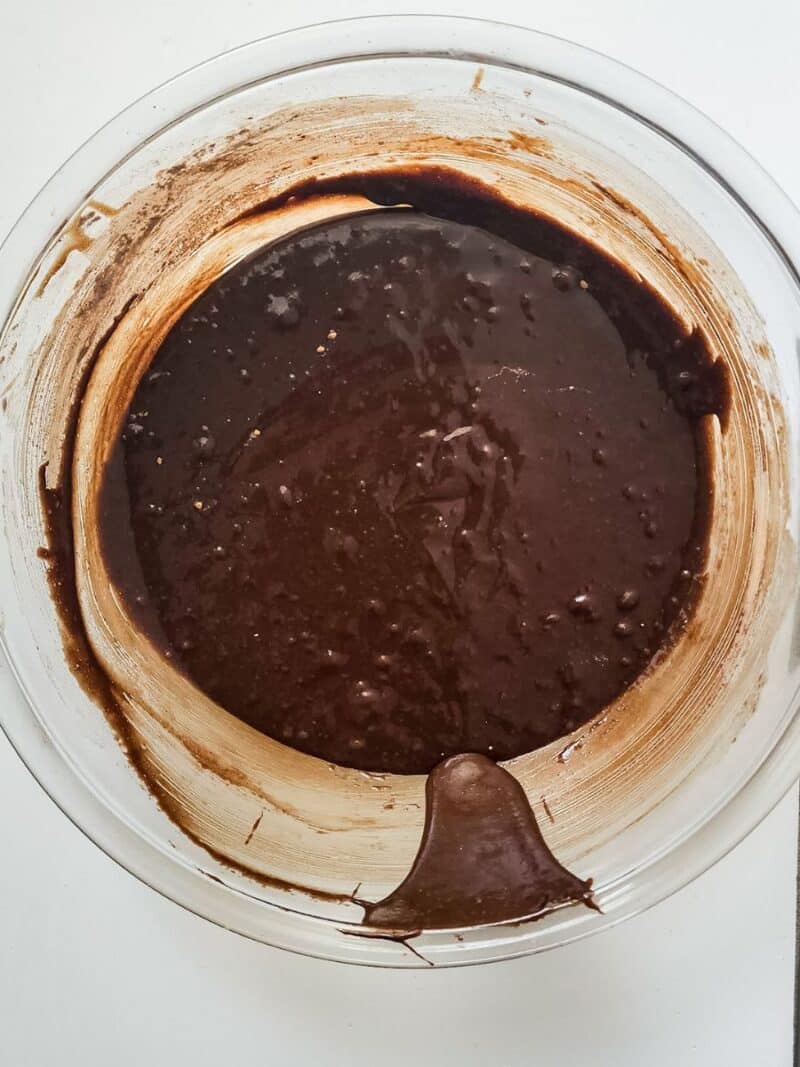 Pour the brownie batter into the pan over the graham cracker crust and spread evenly.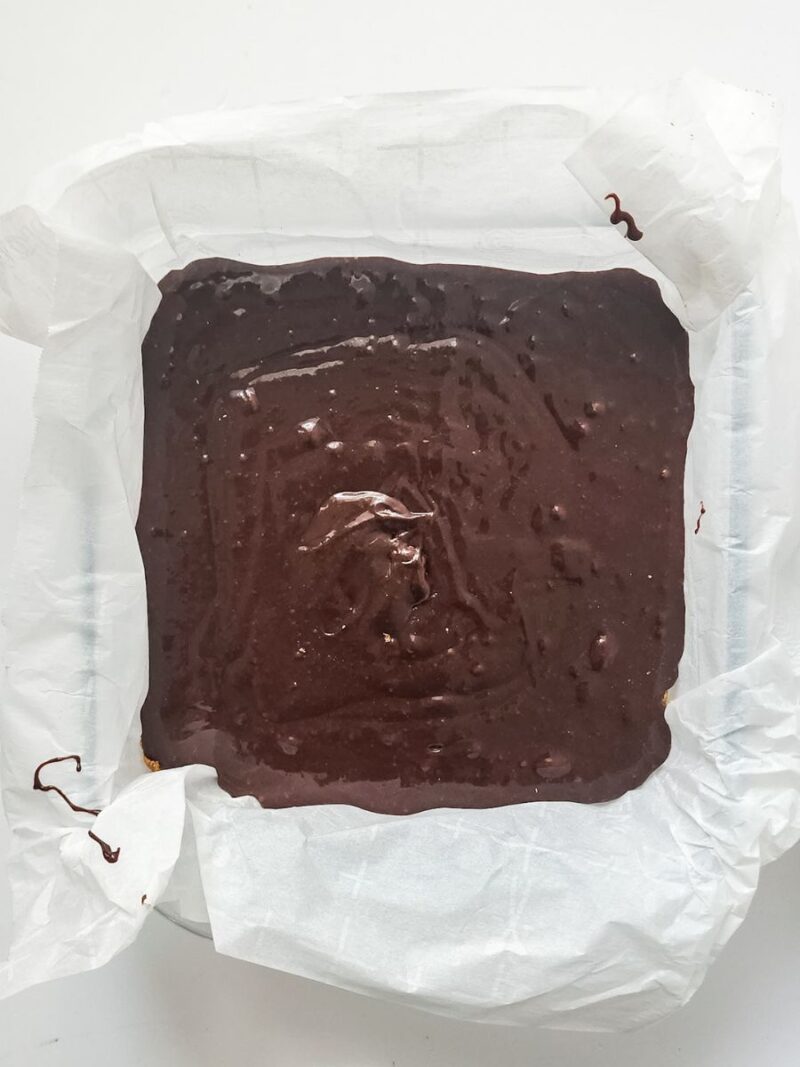 Bake for another 35-40 minutes. The brownies should look set and no longer jiggle when you pull them out of the oven.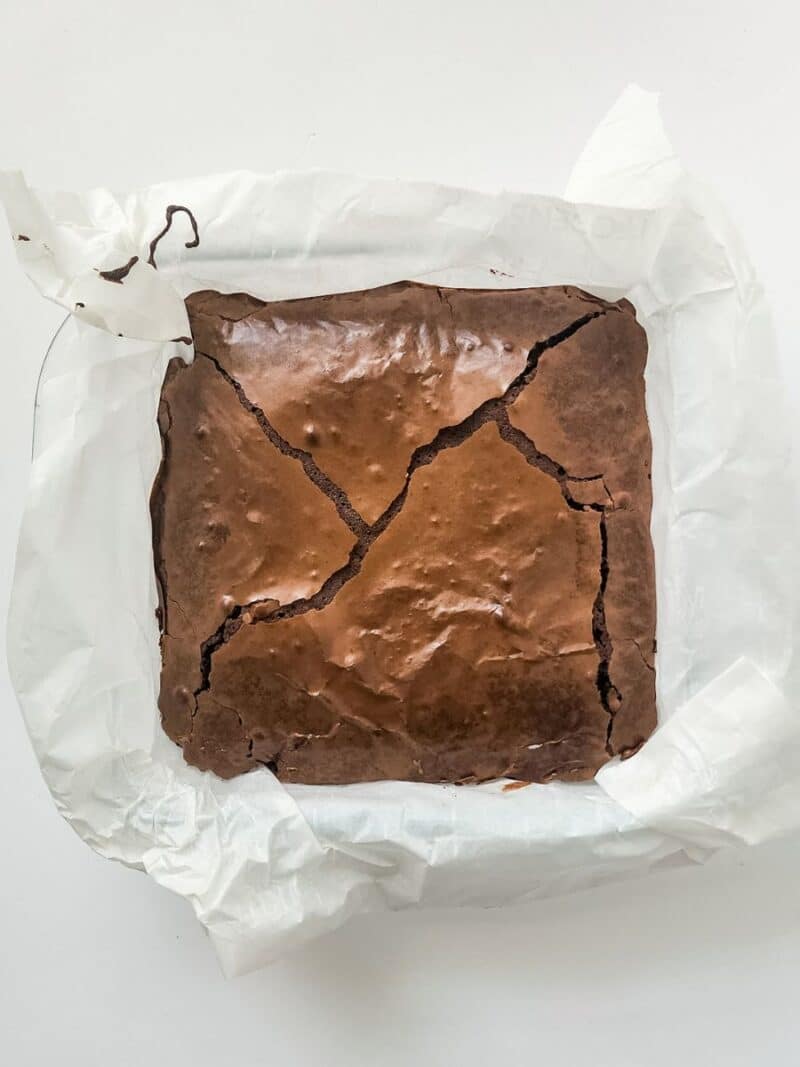 Turn your oven on broil.
Pour the mini marshmallows evenly on top of the brownies.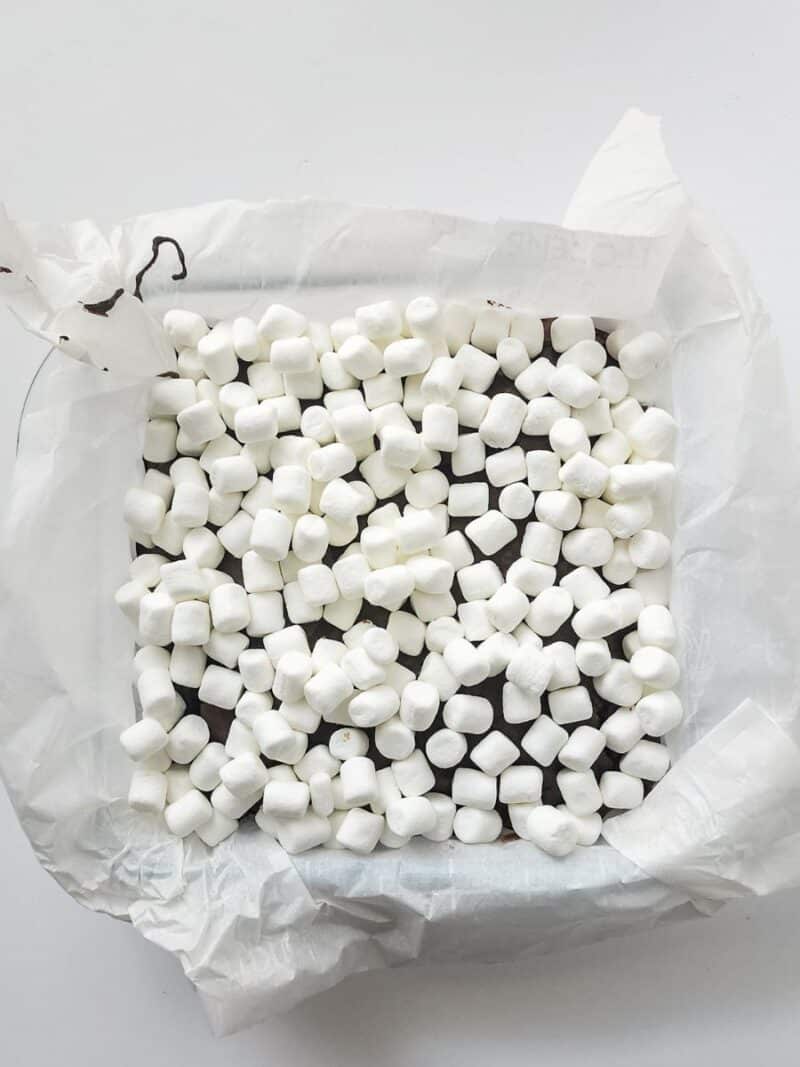 Place back in the oven for another 3-5 minutes, watching closely until the marshmallows have toasted and become golden brown.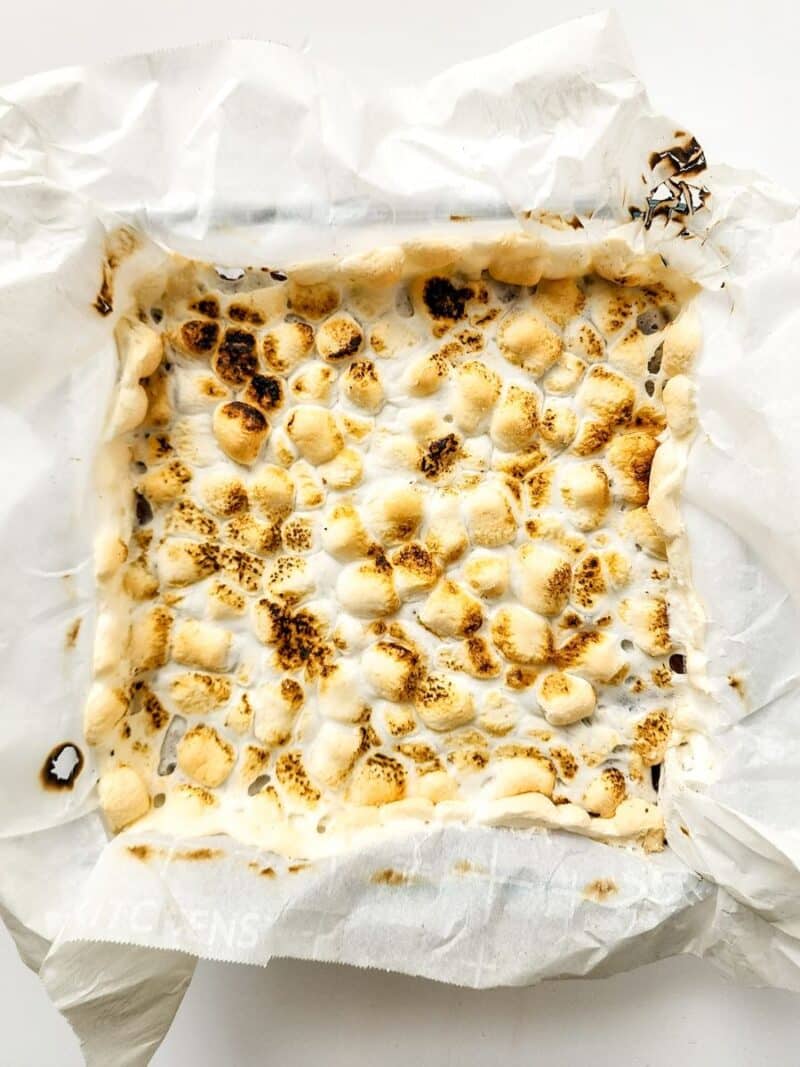 Remove from the oven and let the brownies rest for 30 minutes at room temperature.
Cut the brownie into 9 slices, serve and enjoy!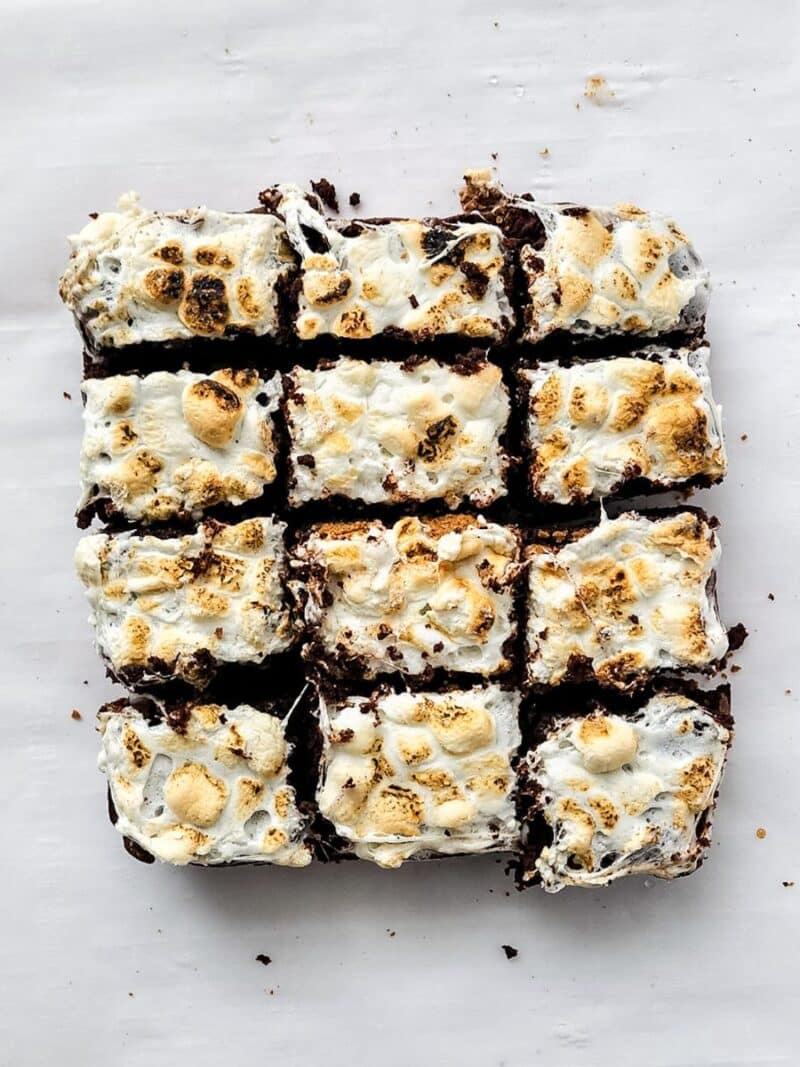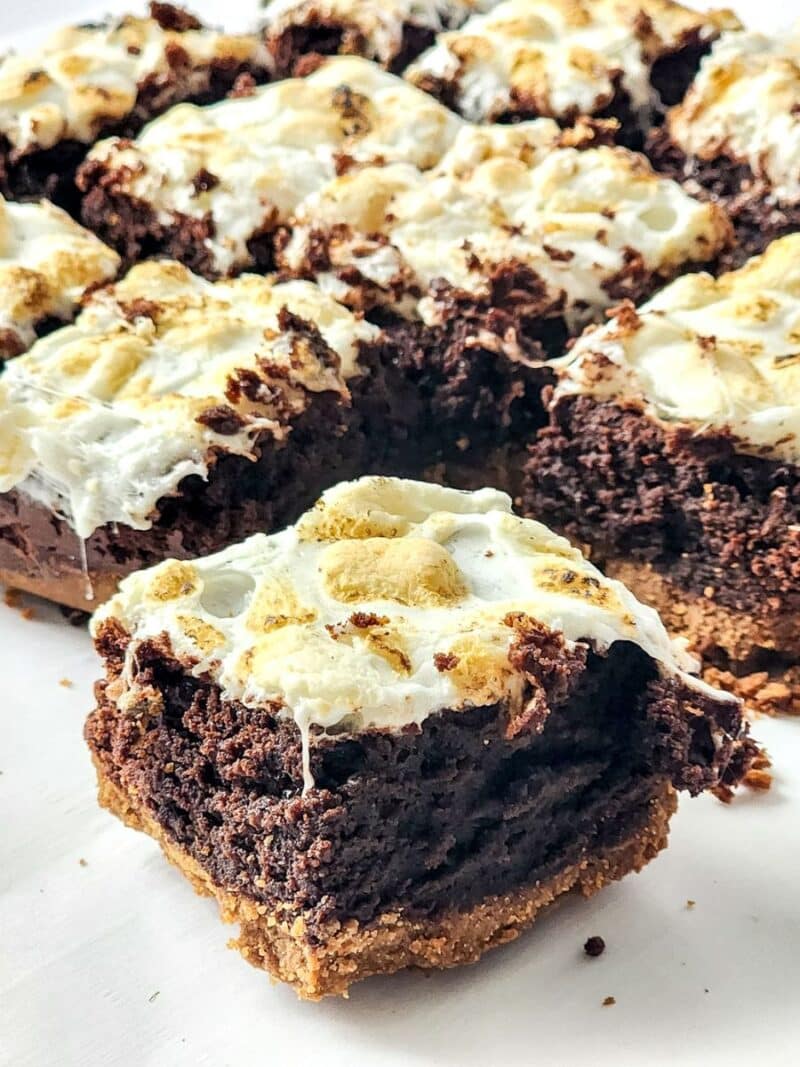 Tips for Making S'mores Brownies
You can make this recipe without browning the butter and just melting it, but the added chewiness and nutty flavor it gives is lovely.
You can substitute the brown sugar in the crust with white sugar if necessary.
Running your knife under hot water and then wiping it off between each slice will help you achieve clean brownies slices.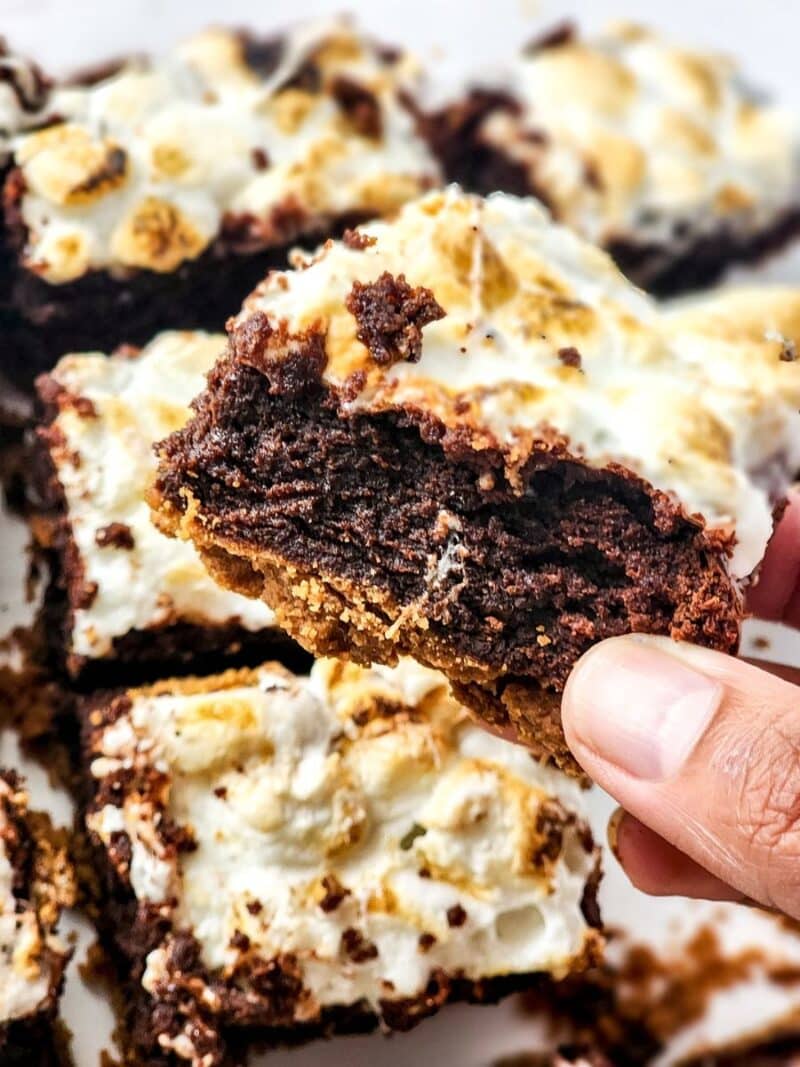 These s'mores brownies are a delicious twist on a classic treat that will satisfy your sweet tooth. The fudgy brownie base is perfectly complemented by the gooey marshmallow and crunchy graham cracker topping, making for a genuinely irresistible dessert.
Whether you're looking for a fun twist on a traditional brownie recipe or want to recreate the flavors of a campfire favorite, these s'mores brownies are a must-try.