Payal Desai, a mom from New Jersey, is going viral on TikTok for sharing videos of herself teaching her sons, Carter, 7, and Dev, 3, life skills without gender roles. In one video, she shows her son how to cook, and in another, she teaches him how to sew. She also talks about the importance of teaching boys to express their emotions and to be respectful of women.
Her Videos Have Been Praised
Desai's videos have been praised by many people for challenging traditional gender roles and raising awareness of the importance of teaching boys emotional intelligence. One viewer praised the mom, saying, "Yes, mama! Raising sons the right way so other women don't have to."
Body Positivity
In one video, the mom teaches her son how to follow a skincare routine, and she is told, "You're doing a wonderful job." The same video shows the mom getting rid of her upper lip fuzz, showing that body hair is normal and women have a choice as to whether they remove it or not.
She Encourages Her Sons to Share Their Feelings.
One thing that Desai aims to do is to encourage her sons to talk about how they are feeling. In one popular post, Deseai encourages Carter to write his feelings down, something not many parents would do with a son. With a perception that boys should not cry or show emotion, it is great to see a mom breaking down stereotypes. One TikToker responded by saying, "I hope you get the best daughter-in-law; you deserve it."
Non-Dusty Sons
Desai's videos are intended to ensure that she raises "non-dusty" sons, and her deadpan gazes at the camera certainly make a point. To be "dusty" is to be lazy and undesirable "scrub-like" behavior and is a term that is the subject of many memes, hence Desai's post.
Music to Every Woman's Ear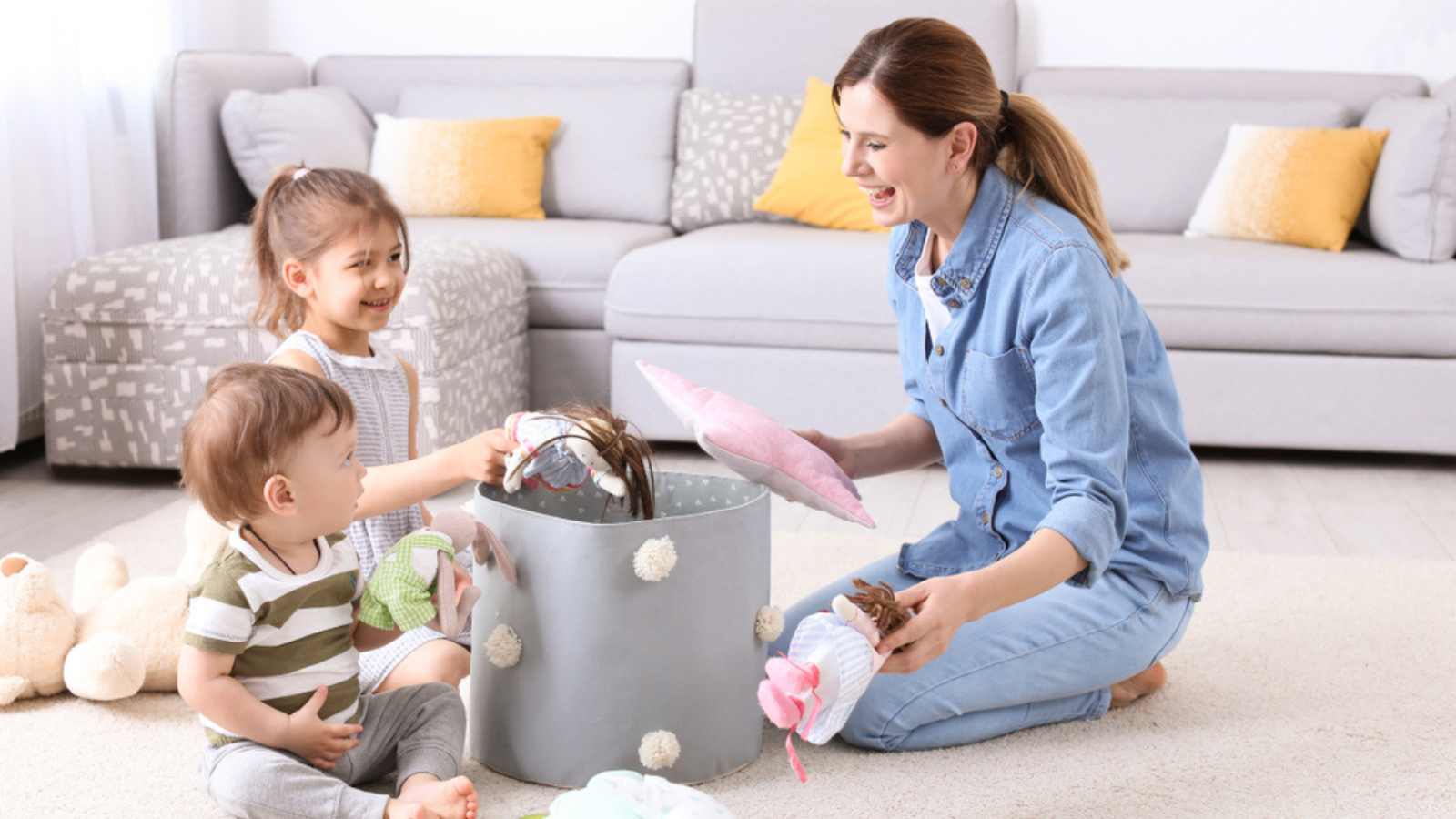 In another popular post, Desai says that she is "Teaching my son that dirty clothes go IN the hamper so your daughter doesn't have to pick his underwear up off the bathroom floor every night," This is something that will be music to every woman's ears as they have spent years picking up dirty laundry from their son's and husband's floor. There is another video that shows her husband and son folding the bedding, as she doesn't want Sunday chores just to be for the women of the house. One woman loved this post, saying, "I wish my husband's mother would've done what you're doing now."
There is Some Criticism
Not everyone is pleased with Desai's videos, as she has also been criticized by some people who believe that she is trying to "feminize" her sons and they don't like it. Desai refutes these claims, and she gets support from her husband, who helps to teach his boys about equality. One viewer responded to her husband's support, saying, "Excellent. Joining forces to smash the patriarchy."
She Wants Her Sons to Be Well-Rounded
However, Desai has said that she is simply trying to raise her sons to be well-rounded individuals who are capable of taking care of themselves and others. She believes that it is important to teach boys that they can do anything they set their minds to, regardless of their gender.
Desai Is Inspiring Others
It seems that Desai is doing a great job of raising her sons to be kind, compassionate, and caring individuals. She is also teaching them important life skills that will benefit them throughout their lives. Her videos inspire other parents to challenge traditional gender roles and to raise their children to be respectful of everyone, regardless of their gender.
The Kids Look Very Happy
The most important thing is that Desai's sons look very happy in the videos, and it does not appear they are being coerced into anything they don't want to do. There are so many people commenting on how great Desai is and how they "Love this family!" which is so happy to see.
You Can Teach Your Boys Gender Free Life Skills
If you have been inspired by Desai, here are some other tips for teaching boys life skills without gender roles:
Encourage them to participate in activities that are traditionally seen as "feminine," such as cooking, cleaning, and sewing.

Teach them about the importance of emotional intelligence and how to express their emotions in a healthy way.

Talk to them about the importance of respecting women and other people of all genders.

Set a good example by modeling the behaviors that you want to see in them.

Look at your own biases and work to change them.
By teaching boys life skills without gender roles, we can help to create a more equitable and just world for everyone.
15 High-Paying Jobs People Refuse, Even with a $100,000 Monthly Salary
From heart-wrenching responsibilities to perilous undertakings, these jobs stand as poignant reminders that some tasks remain untouched, even for the promise of a six-figure monthly salary.
14 Jobs That Are Getting So Hard to Fill, Employer's Are Desperate
While there are millions of people looking for employment, we take a look at 14 jobs that employers are finding hard to fill.
10 Worst Presidents in United States History Ever
Peering into the concealed narratives of American presidents, this article unveils lesser-known aspects that shed light on their triumphs, failures, and controversies.
10 Stupid and Unhealthy Foods Americans Should Stop Eating
In a quest for better health and well-being, it's essential to recognize and reconsider some of the less-than-ideal food choices prevalent in American diets. Addressing these unhealthy and often nutritionally lacking foods can pave the way for a more conscious and nourishing approach to eating.
10 Scams That Are So Sneaky, You'll Be Surprised You Fell for Them. Have You?
Discover a world of cunning schemes that have managed to deceive even the most cautious individuals. From internet blackmail to clever diet scams, these ten sneaky tricks expose the surprising ways people have fallen victim to deception.