This article will teach you how you can grow your wealth using popular most-sought-after assets.
Dividend Stocks
The most common method of generating income is unquestionably stock market investment. Also available are ETFs, mutual funds, index funds, and individual equities.
The wonderful thing about stocks is that many businesses provide investors with a dividend merely for buying them.
There are several prominent companies that raise their rewards every year!
Several stock traders like playing the dividend game in order to earn a living off the gains.
House Rentals
Owning real estate and rental properties has helped many people become millionaires. And people still increase their wealth by owning real estate.
There are several risks involved, and it's not a straightforward outlet. Real estate, however, may also be quite lucrative.
You may save money on your mortgage by acquiring rental homes. Additionally, you can increase the value of your homes so that you can subsequently sell them for a profit (depending on the housing market).
To generate income from your property, you can purchase houses, vacation homes, duplexes, flats, and use firms like AirbnB.
Peer to Peer Loans
Peer-to-peer lending is a popular means to get some extra money. This is also referred to as "crowdlending" or P2P, depending on who you ask.
You essentially lend money to other individuals using one of the limited P2P services. When the personal loan is repaid with interest, you will have earned some profit.
It's ideal for those who need money immediately and don't want to deal with financial paperwork like a bank. In addition, using banks results in substantially higher interest rates.
The drawback for the investor is the possibility of depending on someone with bad credit to repay the loan.
Account Savings / Money Market
Even if it may not seem to fit, this is nevertheless a basic asset that generates money.
And this is particularly true if you pick a savings or money market that pays you reasonable interest.
These accounts are ideal if you wish to shield yourself against stock market, investment properties, or other financial risks while still earning some income.
The problem is that the interest rates are so low that you won't get much money back. However, your money is safe and you may easily have access to the cash if necessary.
Property Crowdfunding
Real estate crowdfunding websites are becoming more and more popular, even though developing wealth with actual assets has been shown to be effective.
Instead of the burden of having huge amounts of cash available and dealing with property maintenance, crowdfunding eliminates some of these limitations.
These platforms handle the legwork; you just pick the real estate investments that best suit your objectives. This might be a single piece of real estate or a portfolio of many properties.
Having Your Own Business
Traditional businesses function equally well as an asset that generates revenue.
You also have a lot of choices here, but to mention a few:
Coffee shop

Laundry facilities

Car wash Services

Drink Bar

Food cart
Some of these enterprises, meanwhile, may require a lot of labor and effort. And some will demand less effort to maintain and less time.
There can also be some considerable up-front expenses or a requirement for a shop site.
However, your prospective course of action depends on whether you want to make a living for yourself full-time or merely augment your income.
Setting up an Online Business
Making an online business is one of my favorite things on this list. Building an audience will need a lot of prospective work in the beginning.
After you have that audience, though, it may be an excellent tool for generating money. You may also sell it afterward.
Creating a WordPress blog, purchasing an already-existing website, opening an e-commerce website with Shopify, using Amazon FBA, or even selling digital goods (such as an ebook) are all examples of online businesses.
Online firms can often evolve into passive enterprises. Meaning that at some point, a little maintenance is required to maintain a stream of money for you.
Bonds
Bond investing is somewhat comparable to CD investing. The distinction is that in this case, you are lending money to businesses or governments rather than the bank.
Bonds are safer assets that you may frequently use to assist in balancing your account on the stock market.
Additionally, bonds provide certain guaranteed yields and are often far more stable than equities. They do, however, provide lower returns than, and for instance, stocks. But keep in mind that lesser returns usually accompany safer investments.
Certificate of Deposit (CDs)
CDs are secure income-producing securities offered by banks. They function similarly to savings accounts, but you won't be able to access the money for a predetermined period of time.
In essence, you are basically handing the bank a personal loan that they may utilize while you earn a fixed interest rate over time.
REITs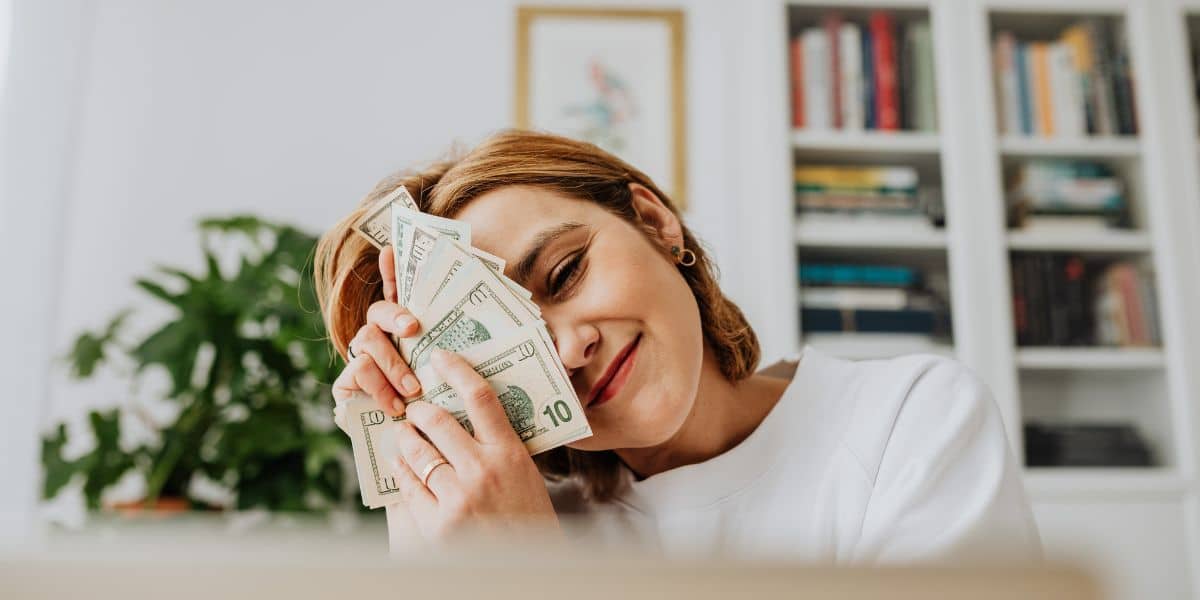 Real estate investment trusts, or REITs, are essentially mutual fund investments of real estate.
These are funds run by businesses that own several real estate assets, as opposed to holding rental properties or making investments in real estate crowdfunding.
This income-generating asset relieves you of the burden of property ownership. In addition, it broadens your real estate portfolio.
15 High-Paying Jobs People Refuse, Even with a $100,000 Monthly Salary
From heart-wrenching responsibilities to perilous undertakings, these jobs stand as poignant reminders that some tasks remain untouched, even for the promise of a six-figure monthly salary.
14 Jobs That Are Getting So Hard to Fill, Employer's Are Desperate
While there are millions of people looking for employment, we take a look at 14 jobs that employers are finding hard to fill.
10 Worst Presidents in United States History Ever
Peering into the concealed narratives of American presidents, this article unveils lesser-known aspects that shed light on their triumphs, failures, and controversies.
10 Stupid and Unhealthy Foods Americans Should Stop Eating
In a quest for better health and well-being, it's essential to recognize and reconsider some of the less-than-ideal food choices prevalent in American diets. Addressing these unhealthy and often nutritionally lacking foods can pave the way for a more conscious and nourishing approach to eating.
10 Scams That Are So Sneaky, You'll Be Surprised You Fell for Them. Have You?
Discover a world of cunning schemes that have managed to deceive even the most cautious individuals. From internet blackmail to clever diet scams, these ten sneaky tricks expose the surprising ways people have fallen victim to deception.