If you are looking for the perfect gift ideas for the man in your life, take a look at these 10 items that he will never be disappointed with.
Socks
We are starting with a Father's Day staple, the good old sock. While socks may seem like a predictable gift, men cannot get enough of them, literally. How many times have you looked for a pair of socks and can only find one? Like hair ties, spoons, and scissors, socks going missing as soon as you buy them. You can have fun while keeping your man's sock drawer fully stocked as there are so many fun and colorful designs about.
Pizza Oven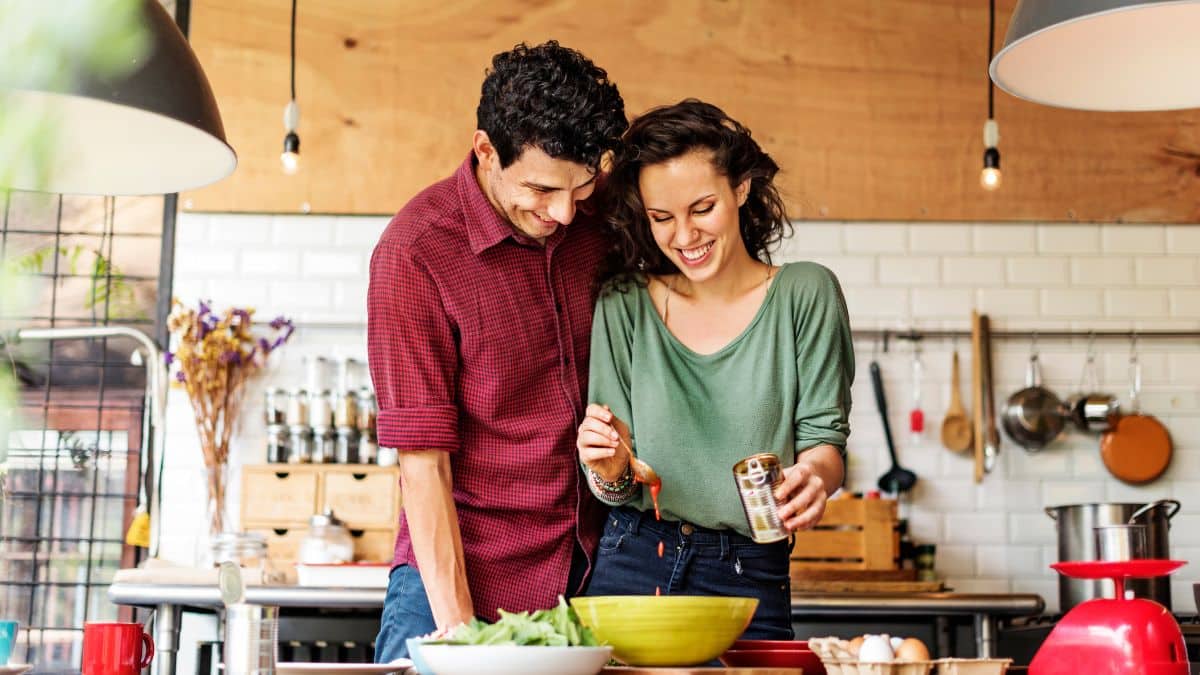 If you want to spend a little more than the cost of a pair of socks, a pizza oven will delight your other half for years to come. They can channel their inner Mario or Luigi in the comfort of their own yard and the bonus is that you get to eat a great dinner too. There are lots of compact pizza ovens on the market these days and there will be an oven to suit your budget. Your man will enjoy perfecting his pizza game and showing off to his friends and family members.
A Couples Massage
Your man will love a gift that he can share with you and what better way to spend a relaxing time together than a couples pamper day. Your man will be happy that he gets to spend the day with you with no life hassles to get in the way. You can book a day session at your local spa that includes everything from massages to facials and saunas or you can make it extra special by booking a spa day with an overnight stay.
A Meal Out
They say a way to a man's heart is through his stomach which is why taking him for a fancy meal out will win him over. The meal doesn't even have to be fancy, it could be that you take him to his favorite local restaurant, even if that is a burger joint! If you were thinking of something a little more special you can stay at home and cook up a romantic dinner that consists of his favorite meal, dessert, good wine and a candlelit atmosphere. You can play his favorite music and chill with a nice movie or some of his favorite music afterwards. What could be more perfect?
DIY Gifts
Whether it be a voucher that entitles him for a massage every day or you do his ironing for the week, a practical gift that has a little thought will go a long way. DIY gifts show that you have tried to make a gift personal rather than just grabbing the same cologne that you buy him every year or a thoughtless gift off the shelf.
A New Video Game
A new video game, or any game/activity that relates to a hobby of his is such a personal gift to give. While a game may seem a trivial gift, the fact that he sees that you are embracing interests and allowing him to indulge in his favorite things. Too often, we buy people gifts that we think we would like or women will buy a gift with the aim to change their partner, but engaging in what he truly loves will gain a lot of respect from your man.
Air Tag
If you have a man that is always losing his keys, misplacing his headphones or his work diary, you can purchase the perfect gift for him in the form of an Air Tag. An Air Tag will allow your partner to track where he has left all of his things and will reduce the stress levels at home as there will be no running around like a headless chicken before work.
New Trainers
A new pair of trainers is a delight for anybody but your man will really appreciate you buying them as a special gift. Good trainers can be very expensive and taking your time to choose a pair from his favorite brand will provide lots of brownie points. If you can buy a limited edition pair you will be in his good books for a very long time and you will get some great gifts in return.
Coffee Machine
If your partner loves his coffee and is spending too much money in expensive coffee shops you can invest in an at-home coffee machine that would give any barista a run for their money. If you have been reluctant to buy a coffee machine because they look ugly and take up too much space, there are many attractive, slimline models that you can buy so it will look great in your kitchen.
New Kitchen Knives
It is not only women who love to cook, men like to get busy in the kitchen too. A new set of kitchen knives or a special handmade knife that he can use to prepare his favorite meal is a special gift. You can add an engraved message to make it extra personal for your special person.
The Worst Hobbies Women Find UNATTRACTIVE in Men
It is great to have a hobby so that you can enjoy the things that are good for your mental and physical health. If you are a man, however, you might want to think twice about these 10 men's hobbies that women find deeply unattractive.
Time to LET GO: Gen X Trends That Have OUTLIVED Their Relevance and Should Be Retired
Embracing the winds of change, it's high time to bid farewell to these 10 Gen X trends that have lost their relevance and should gracefully make their exit from the cultural stage.
10 STUPID Things MEN Think Make Them Look More "Manly"
No matter how many times men are told they do not have to conform to stereotypes they do these stupid things to make them look more "Manly".
HILARIOUSLY Relatable Signs That Prove You're the Life of the (Introvert) Party!
Discover the humorous side of introversion with these laugh-out-loud funny signs that perfectly capture the life of an introvert.
10 Things All Men Have Done at Least Once According To Other Men
Here are ten man-based perspectives on what all men have probably done at least once.