Recently on an online forum a post blew up with over 43k votes. The post explained that OP (original poster) and his fiance are getting married. The couple decided together that their wedding was going to be child free. This caused an argument to break out between OP's brother and himself.
Child Free Wedding
OP and his fiance decided their wedding would be childfree. Regardless of the many other reasons for this decision. OP stated that overall a childfree wedding would be so the event was more organized and contained.
Miracle Baby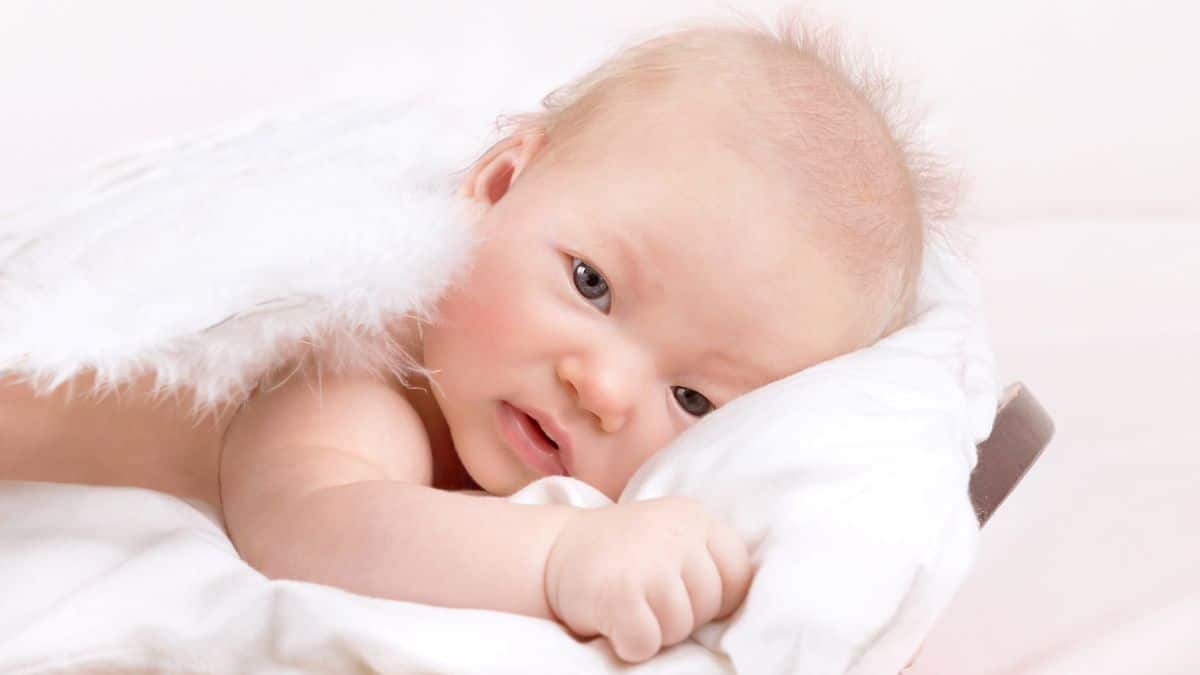 The brother of OP and his brother's wife have a 3 year old little boy. Their family refers to this child as a "miracle" child or "rainbow" baby. As he was born after they endured several years worth of failed pregnancies.
"Make Him An Exception!"
Soon after invites were sent out, OP's brother found out that his son was included in this "no children allowed" rule. Instead of respecting OP and his fiance's decision, he tried to convince them otherwise.
Blessings
This is where we find out that his brother's name is Chris. Whether that is a made up name, or his actual one, is not stated. Chris explained that his son is a miracle and that if they allowed it his presence would bring blessings to their wedding.
Absolutely Not
No matter the attempts, OP told his brother no. That the wedding will be childfree. No exceptions. His brother's wife then proceeded to try and manipulate the situation. Trying to implore them to change their minds by sending them pictures of their son from when he was born. They told them no, and that they needed to stop.
Rifts
They still could not accept this decision. With Chris telling OP that this may cause a rift in their relationship. At this point Chris had become a broken record.
Special Case
Once again, he asked OP to change the rule. Stating that his son is different due to him being a "rainbow" baby. OP did not budge. Growing tired of his brother's antics. As he was going as far as to bring it up at OP's home. OP knew at this point that his brother was not going to stop.
Bring In The Flash Cards
In advance to one of his brother's visits, OP prepared flash cards in advance. Just waiting for them to question their decision again, so that he could break them out. So when the topic got brought up again, OP knew just what to do.
"The. Wedding. Is. Child. Free. PERIOD."
OP had made flash cards with the phrase "the wedding is childfree, period." He slowly pulled them out one by one in this order: "The Wedding" (with a sticker of bride and groom), "Is Child" (with a sticker of a baby), "FREE" (with a sticker of a prohibited sign), "PERIOD" (with a huge black dot sticker).
Acting Surprised
This stunned his brother and his brother's wife. OP asked them if they now understood that there was no changing his mind, and there would be no exceptions. This caused Chris to lose his mind.
Walk Out
Chris' wife grabbed their things, walking out of the house. Chris laid into OP, claiming that he was being a jerk for doing this. That he had disrespected Chris, his wife, and their son which is OP's "one and only nephew."
Fiance Saw Everything
OP's fiance had seen the whole thing. Thinking that the entire situation was humorous. However OP's own parents along with Chris were angry beyond measure. Telling everyone they can about the amount of "disrespect and mockery" that OP displayed towards Chris and his wife.
"Fix It!"
OP is now being told by his family that he needs to mend things with his brother. And to "fix" the situation that's on-going between them.
Concerns
The comments held a lot of concern for the OP regarding the situation. Warning him that he needs to prepare a form of action to take in case Chris shows up to the wedding with his child regardless. Along with how to deal with pressure from family to let the boy stay if this should happen.
Tired Of It
While there's no official update to this post; OP does reply to some comments. Stating he has no patience left after these events. Saying he is tired of fighting about this with his family. "It's ridiculous!" We can only assume from these replies and hope that he un-invited everyone giving them strife from the event. So that the day would not be at risk of being ruined for them.
My Kid Is a Furry and I Feel Out of My Depth
A concerned mom looked for support online after her daughter revealed that she identifies as a furry. The daughter revealed the news to her sister, who then told her parents, who were both confused and worried by the news. The 50-year-old mom and her husband sat down to ask their daughter what this all meant, and she told them a furry is "someone who wears an animal costume."
Husband Leaves His Wife at Starbucks While He Boards The Plane Sparking a Huge Debate
A frustrated husband headed to Reddit's Am I The A**hole (AITA) this week to get things off his chest regarding a recent plane journey with his wife. The 47-year-old told readers that he and his wife Meg have a daughter who attends college out of state, meaning they travel a few times a year to see her.
Mom-To-Be Praised for Standing up to Her Stepmom Who Is DEMANDING to Be Her Birth Partner
An excited mom-to-be looked to Reddit's Am I The A**hole (AITA) to air her feelings about the pressure she was getting from her stepmom. The woman explained that she is part of a Facebook group for expectant parents, and there was recently a post asking if people would find their mom being present at their birth comforting.
Man Begs His Girlfriend to Uphold a Sexist Tradition So She Makes a Good First Impression
A fiery debate occurred on Reddit's Am I The A**hole (AITA) when a man talked about introducing his girlfriend to his family. The man explained that he had a large family that met up very close every few months. While you may think this sounds very sweet, the man revealed that the family adheres to old-fashioned stereotypes.
Future In-Law Risks Ruining the Bride's Day as She Refuses to Abide by the No Children Rule at Her Wedding
A young bride-to-be looked to Reddit's Am I The A**hole (AITA) for advice on babysitting at her upcoming wedding. The 26-year-old explained that her fiancé's aunt is "giving her hell" as they have decided to have a child-free wedding. The woman explained that her fiancé came from a very large family, and while he did not have any siblings himself, he has lots of cousins that he is close to.