Are you stuck in the past? If you have spent a lot of money over the years to get your home just the way you like it, you may be reluctant to change your style. However, sometimes a change is required to modernize your home so you are not instantly recognized as a boomer. We take a look at 10 home decor items that instantly expose you as a boomer, which you may want to reconsider.
Patterned Wallpaper
Ok, so patterned wallpaper can be seen in homes of the rich and famous but these days they are designed by high-end artists and feature cool patterns rather than gaudy flower patterns from the boomer years. Paisley prints were a huge favorite back in the day but now they just scream old couples who are stuck in their ways.
Floral Sofas
Not content with bold floral prints on the walls, boomers love to match their wallpaper with their curtains and sofas. Wild and colorful they may be but these days they would not fit into the muted tones your trendy neighbors love to show off.
Wood Paneling
Wood paneling is the most boomer thing ever! If you like your living spaces and your basements looking dark and dreary then you may be a boomer in disguise. Wood panelling in your country cabin rental is good but in your prime real estate home, it is a big no.
Mirrored Closets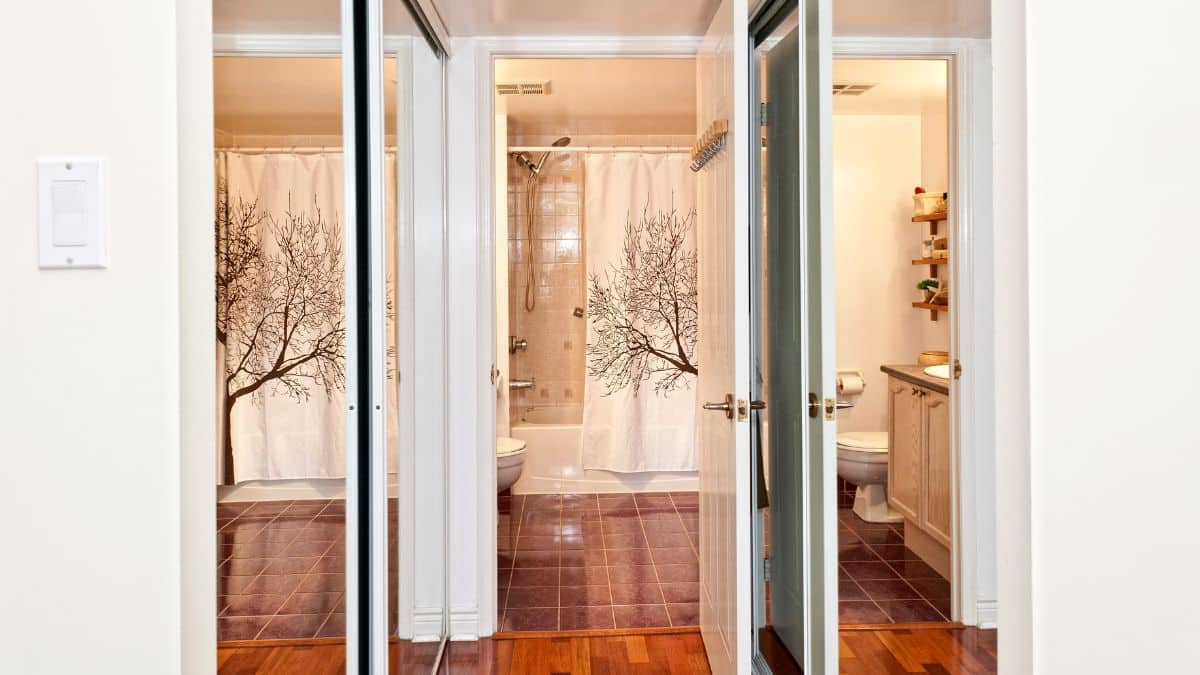 The first thing that we think about when we see mirrored closet doors is how on earth people clean these things. Mirrored doors were once the height of fashion in every boomer's home but now they are smudge havens and, honestly, don't look great. To be fair to boomers, a mirrored closet is usually quite large and can handle a lot of clothes but surely a good old sort-out is better than polishing your doors 24/7.
Carpets in Bathrooms
We feel squeamish just writing about carpets in bathrooms and cannot imagine stepping out of the shower onto a deep shag pile. Once considered a luxury, boomers delighted in showing off their luxury carpets to dinner guests but now their guests just wonder how much bacteria the carpet is harboring.
TV Dinner Trays
Watching TV and eating dinner at the same time was the gold standard of family life once upon a time, which is why a TV dinner tray was seen in every boomer's home. These days, the family dinner table is the place to switch off technology and reconnect with one another after a long day. Some boomers still have a TV tray in their sitting room but these days it is likely to be filled with trinkets and ceramic ornaments that they also bought during the prime boomer years.
Doily
Little intricate doily look cute and can help dress sup a dowdy dressing table or cake plate. However, that was decades ago and now they are gathering dust and making our home look just like our Grandmothers. No matter how much pleading we do, it seems boomers cannot go to these lace wonders. Sure, the disposable doily that is used in catering may be acceptable but the hand-crocheted doilies should be a thing of the past. It is clear to see that boomer decor is alive and well, with many homeowners struggling to adapt to new trends. As with all fashion trends, though, we do wonder which of these will be adorning celebrity homes in the near future.
Crystal Chandeliers
Once an opulent addition to every room in the house, these days crystal chandeliers are just dust magnets for people who want people to think they have more money than they actually have. Boomers are struggling to get rid of their antique lighting and it is not always a good look. Lighting is one of the key features of your home and it should be one of the first things to consider if you are thinking of taking the plunge to modernize your home. Children and grandchildren of boomers can only hope.
Motivational Signs
"Live, Laugh, Love" signs are a boomer's design heaven and there are lots more where they came from when you enter any boomer's home. Not only are these motivational signs on wall signs you can find them on cushions, teddy bears, fridge magnets, and even on garden ornaments. It seems that there is no getting away from motivational signs any time soon.
Wicker Furniture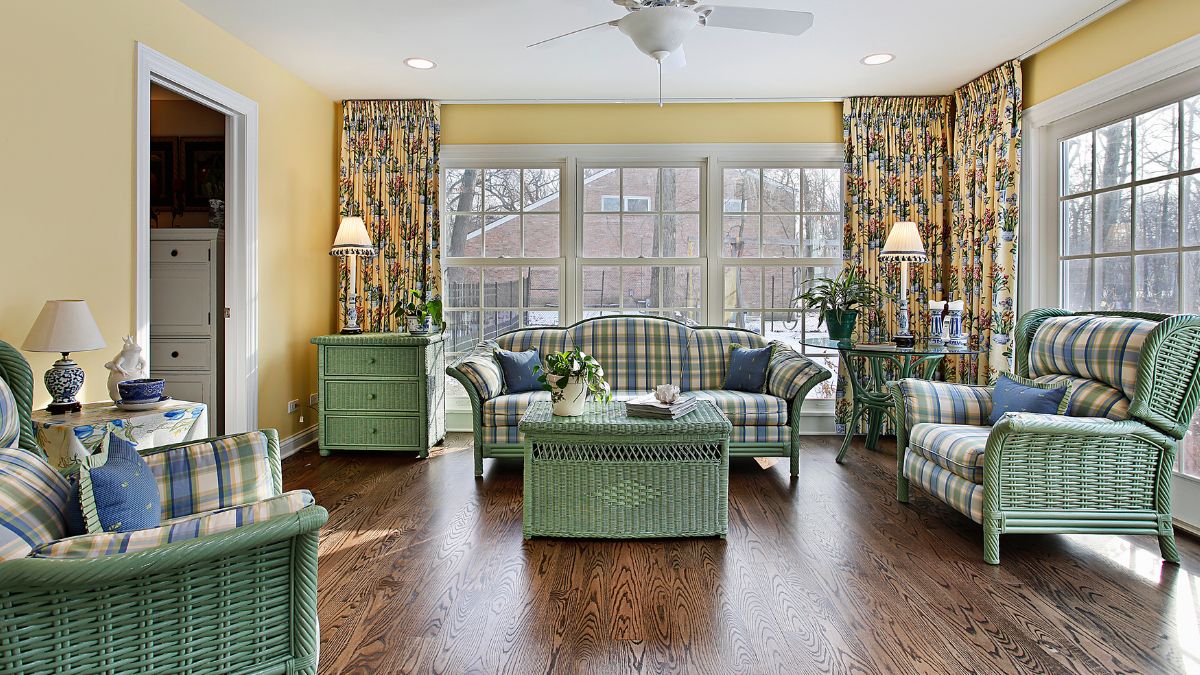 Wicker furniture looks light, fresh and not to mention comfortable but we are referring to wicker garden furniture. Boomers, on the other hand, love to have wicker furniture on the inside of their homes as if they are still living in the 70s.
The Worst Hobbies Women Find UNATTRACTIVE in Men
It is great to have a hobby so that you can enjoy the things that are good for your mental and physical health. If you are a man, however, you might want to think twice about these 10 men's hobbies that women find deeply unattractive.
Time to LET GO: Gen X Trends That Have OUTLIVED Their Relevance and Should Be Retired
Embracing the winds of change, it's high time to bid farewell to these 10 Gen X trends that have lost their relevance and should gracefully make their exit from the cultural stage.
10 STUPID Things MEN Think Make Them Look More "Manly"
No matter how many times men are told they do not have to conform to stereotypes they do these stupid things to make them look more "Manly".
HILARIOUSLY Relatable Signs That Prove You're the Life of the (Introvert) Party!
Discover the humorous side of introversion with these laugh-out-loud funny signs that perfectly capture the life of an introvert.
10 Things All Men Have Done at Least Once According To Other Men
Here are ten man-based perspectives on what all men have probably done at least once.