In this article, we'll introduce you to the 15 best places to live worldwide, considering factors such as safety, healthcare, cost of living, and cultural richness. From vibrant cities to idyllic towns, these destinations offer unique opportunities for a fulfilling life.
Switzerland
Often called the centre of Europe, Switzerland is an amazing place to settle down. The country is safe and accommodating to expats and depending on how you want to live has a bustling city life. You can choose to live in Zurich, the biggest city in Switzerland or you can go for mountainous cities like Lugano or Lucerne where the views will take your breath away. The health care is easy and accessible, education is phenomenal and it's relatively easy to start a business out there. You're also close to everything with cheap flights to France, Italy and pretty much everywhere in Europe.
Japan
ver the years Japan has proven to be a very popular destination amongst expats. The country is by far one the most technologically advanced in the world. It's clean and offers a number of different work visas for those looking to move there. There may be some prejudice when it comes to buying a house, and living expenses are a little high but once you get past those obstacles you will absolutely love life there. Health care is accessible, it's great for shopping and the culture is absolutely fantastic. It also has the best public transport in the world.
Singapore
Singapore is high up on this list for expat living, with 1.64 million expats living there currently which is roughly 30% of the country's population. So for fellow expats you won't need to look far for a well-integrated community. As for work, the government offers brilliant work visas and packages that often take care of education and accommodation for you and our family. Like Switzerland, Singapore's location is brilliant for travel as it's close to Thailand, Malaysia and pretty much all south east Asian countries.
Malaysia
Like many on this list Malaysia is an excellent place to move to. Home to some of the most hospitable and nice people in the world, Malaysia's culture and amazing scenery will make you fall in love instantly. They have good health care, cheap housing and a diverse way of living. It's also a massive country so depending on how you like to live, there's a huge city life and multiple islands to explore. All in all the country is fun and will be loads of fun for you and the family.
Spain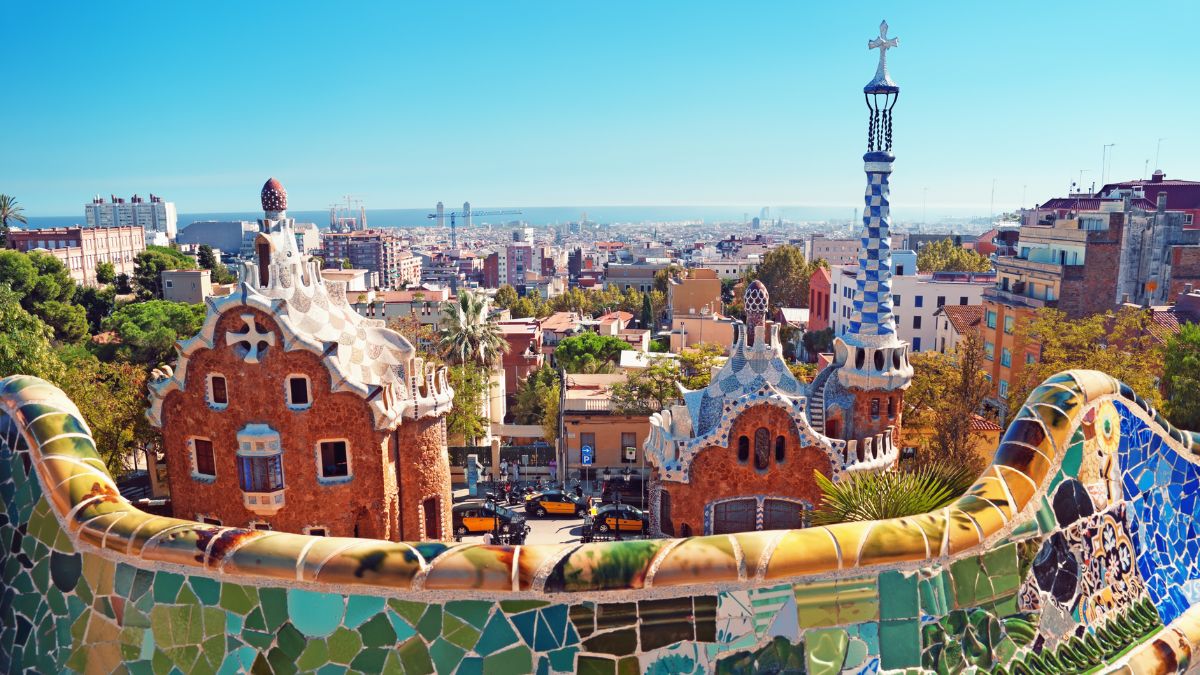 Sunny all year round, magnificent cuisine and an overall easy-going pace of life. It has one of the best healthcare systems in the world and its people are very warm and welcoming. It's fairly inexpensive to live, meaning expats generally enjoy a good relaxing life without much money.
Finland>
Many know of Finland because of the fabulous northern lights that brighten the night sky with all types of colours. It has universal health care and free schooling all the way up to the doctorate level. The country also has a very high average salary of roughly $64,000 and has an unemployment rate of just 7.2 %. Because of the education system and general high salaries, residents tend to retain more money in their bank accounts which allows people to live fairly good and financially independent lives.
Austria
If you don't mind the snow, Austria is a brilliant place to consider when thinking about moving to another country. It has massive mountain sides that fill up with snow in the winter meaning you get an amazing view all year around. The people are hospitable once you get around the German dialect and the pace of life is much slower compared to the US. Companies there give substantial time off each year and everyone takes it. Austrians are hard workers but don't value the workaholic lifestyle that is deeply promoted in the west.
Costa Rica
This tropical paradise is home to a number of diverse species meaning your average commute to work could mean you get to see a number of colourful birds and different animals. The country boasts an affordable health care system and cheap living compared to the west. An average Expat couple can survive on about $1,500 per month and rent is a lot cheaper than the US. The multiple beaches and rainforests you can explore means you will never be short on entertainment while living there.
Australia
This move would be a no-brainer for many expats seeking a better life in a far away country. This 17 hour flight would be well worth it as Australia's economy is booming at the moment. The country has a high immigration rate meaning large communities of expats are already set up there. Diversity is massive and the quality of life is very good. You will have no problems moving there as they offer a multitude of different work visas and if you land a good job, more often than not it will be a very good salary.
>Canada
Home to some of the nicest people in the world, Canada is known for its hospitality and welcomes expats with open arms. The country has five main languages including French, English and mandarin. It has a massively diverse infrastructure which means expats will have no problem settling in once they get there. Canada also has a brilliant health care system and a fairly low crime rate. Also because many people cluster in big cities, if you venture up north large patches of land can be occupied meaning your house will have a massive garden.
Wales
Like many on this list Wales is a good place to visit when deciding where to move. Depending on how you want to live Wales can be what you make it. If you choose to live a more expensive lifestyle you can move to major cities like Cardiff or Swansea, however if you wish to live a more relaxed lifestyle you could venture into rural areas where cost of living is generally lower and more affordable. The country is also very diverse and has lovely landscape views with mountains either side of you wherever you go. It also has brilliant healthcare and a very progressive educational system.
Dubai
I'm sure by now everyone has heard of this financial beast of a country. Known for its extravagant lifestyle and home to some of the richest people on the face of the planet, Dubai's rise in popularity means many celebrities now call it their home. But what about us normal people?, how would life as an expat be in Dubai?. Well first of all the country is tax free meaning money retention is high. There are also a multitude of jobs in almost every sector imaginable each offering a very good wage. You can also consider packages when moving which takes care of your housing, education and transportation if you are lucky. Also the massive expat community means you will never feel out of place. All in all, the quality of life in Dubai will most definitely be worth it for anyone considering the move.
Denmark
Home to inventions such as Lego and google maps, Denmark is known for its very accommodating government. The country emphasises a work life balance meaning you will definitely work less than you would in the US. It also has free education and brilliant health care. Although the language barrier might be a bit difficult to get around, once you do, life there is very relaxed and accommodating.
Malta
Malta is an island nation in the Mediterranean with hot and sunny weather all year round. It has a very diverse community with English speaking locals and a number of western companies making job acquisition very easy. Everyday life is inexpensive, with rent, transportation and food being a lot lower than what we are used to in the US. Jobs in finance and I-gaming as well as computing are abundant meaning specialists in these fields get paid a very good wage. This lovely tropical country would be an amazing pick for expats looking to settle down in a hot bountiful country.
Portugal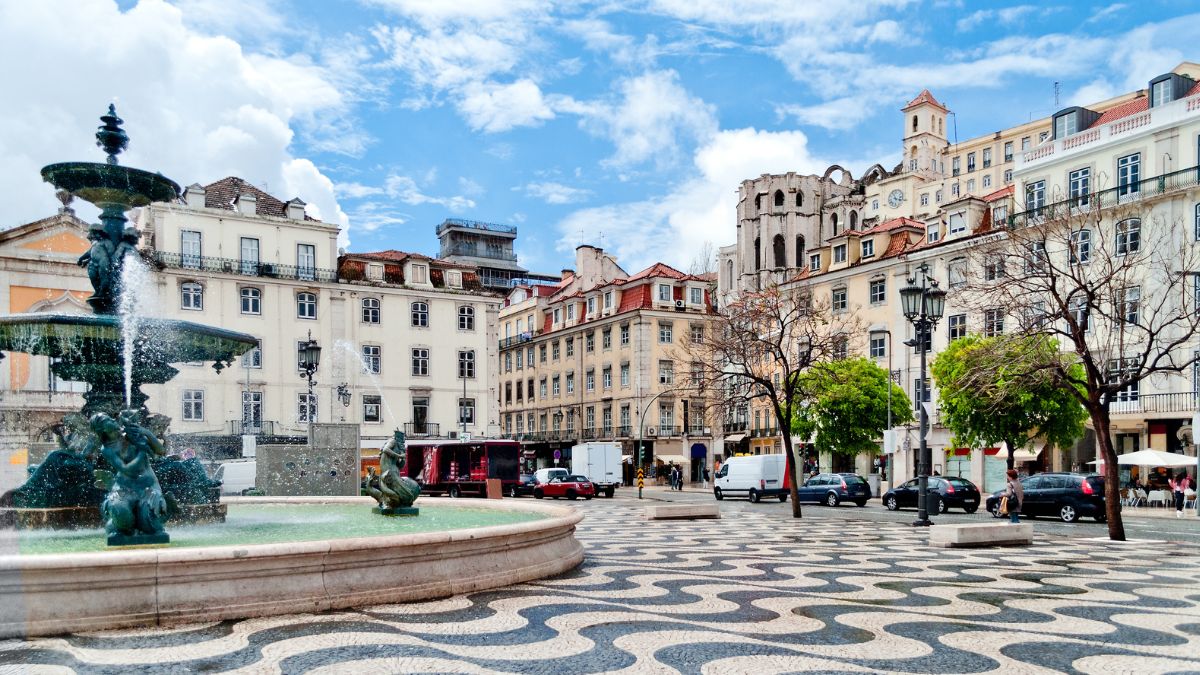 This small European country bordering Spain is a well known tourist hotspot and is very accommodating to foreigners looking to move there. English is a second language which means communication won't be a problem and you won't have difficulty finding a community to be a part of. The food is amazing and the cost of living is low and efficient. It's also very safe to live in with low crime rates. Like many European countries, it has a slower pace of life and also boasts brilliant healthcare and education systems.
15 High-Paying Jobs People Refuse, Even with a $100,000 Monthly Salary
From heart-wrenching responsibilities to perilous undertakings, these jobs stand as poignant reminders that some tasks remain untouched, even for the promise of a six-figure monthly salary.
14 Jobs That Are Getting So Hard to Fill, Employer's Are Desperate
While there are millions of people looking for employment, we take a look at 14 jobs that employers are finding hard to fill.
10 Worst Presidents in United States History Ever
Peering into the concealed narratives of American presidents, this article unveils lesser-known aspects that shed light on their triumphs, failures, and controversies.
10 Stupid and Unhealthy Foods Americans Should Stop Eating
In a quest for better health and well-being, it's essential to recognize and reconsider some of the less-than-ideal food choices prevalent in American diets. Addressing these unhealthy and often nutritionally lacking foods can pave the way for a more conscious and nourishing approach to eating.
10 Scams That Are So Sneaky, You'll Be Surprised You Fell for Them. Have You?
Discover a world of cunning schemes that have managed to deceive even the most cautious individuals. From internet blackmail to clever diet scams, these ten sneaky tricks expose the surprising ways people have fallen victim to deception.